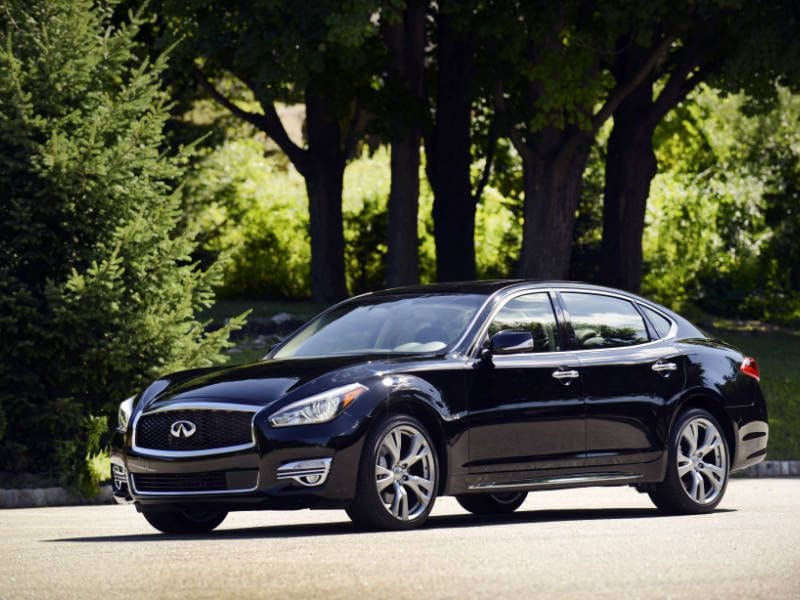 2015 infiniti q70 L black front three quarter ・ Photo by Infiniti
The first question about these 10 best cars for Uber Black might be: What is Uber Black? It's Uber's limousine service, where drivers must provide luxury vehicles. These cars have to be black on the outside and come with black leather upholstery. There are several good reasons for being an Uber Black driver. Since this is a premium service, the clientele will likely be well-off and (with any luck) generous with tips. Chances are you won't have to navigate through sketchy neighborhoods. And driving around in a luxury car counts as pretty decent working conditions. Some of our choices are at typical luxury-car prices, but a few are relatively reasonable.
2018 Audi A8L
Before a new generation arrives for 2019, Audi's large flagship sedan comes only in long-wheelbase form (hence the L after A8). It's perfectly fine to get the smaller engine, a supercharged 3.0-liter V6 making 333 hp, since no one is going to be drag racing with clients on board. An Executive options package for the 3.0T includes blind-spot monitoring, rear collision mitigation and a head-up display.
It's always good to have some help during a tough day (or night) at work. So yes, the A8 is close to being updated, but this generation's looks are still super-modern and clean, while the interior retains its ability to pamper and impress.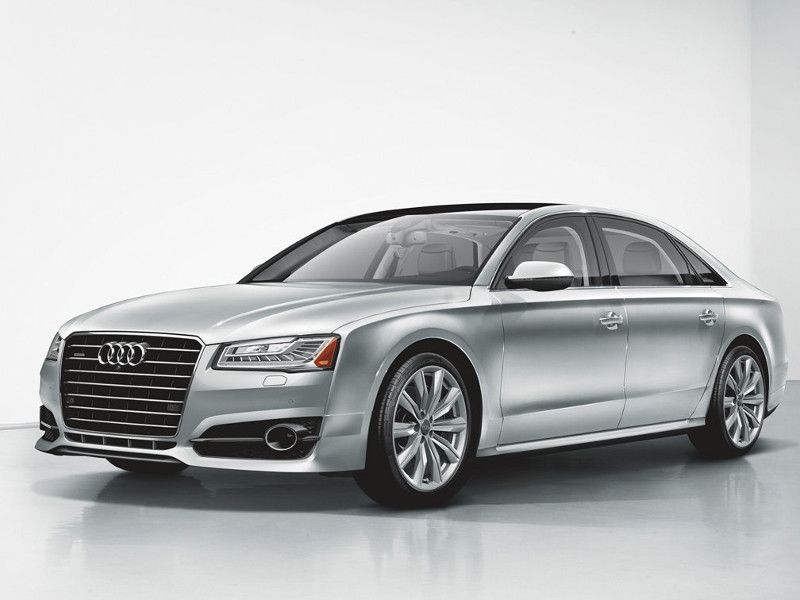 Photo by Audi
2018 BMW 7 Series
Even the 740i, the least expensive version of BMW's most luxurious 7 Series ever, comes standard with an adaptive air suspension. This means clients can waft around in complete comfort and then the driver can flick it into Sport mode for the route home. Leather upholstery and a quad-zone automatic climate control are also standard.
The 750i offers an "executive seating" package, but that cuts rear accommodations down to a thoroughly spoiled two, and Uber Black stipulates seating for five including the driver. A more useful option is the feature that reads the road ahead and adjusts the suspension to suit. Another cool extra is the black headliner with little LEDs that look like a starlit night sky.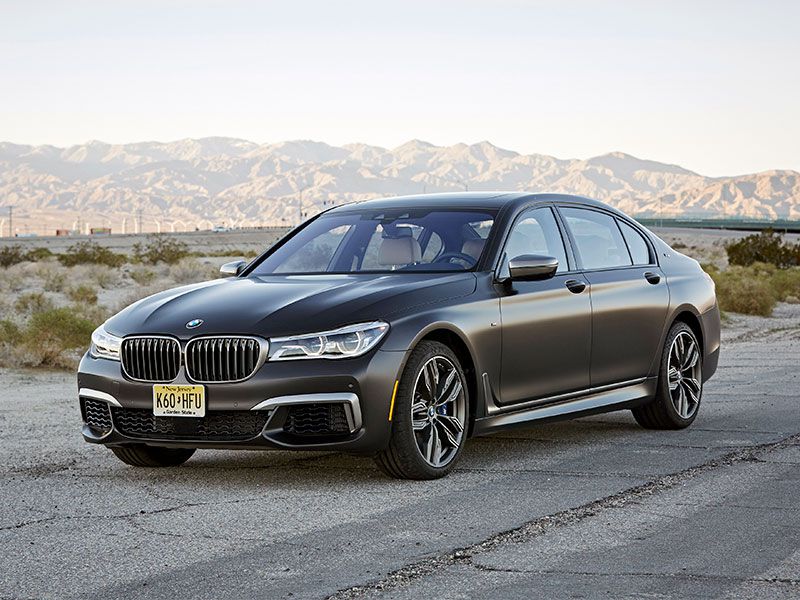 Photo by BMW
2018 Cadillac CT6 Platinum
Amid a sea of luxury sedans, the sharply styled CT6 is head-turning. Its looks seem to work well in black, and luckily enough for people who ride in them, everything else works well, too. Both rows enjoy comfortable and supportive seats with plenty of occupant space. And a special rearview mirror that's really a camera display gives a wider picture than a conventional unit.
We're recommending the highest Platinum trim because the CT6 is also keenly priced, so all those good features like an adaptive suspension, safety technologies, eight-way power-adjustable rear outboard seats with heating and ventilation, and upgraded leather upholstery are all standard.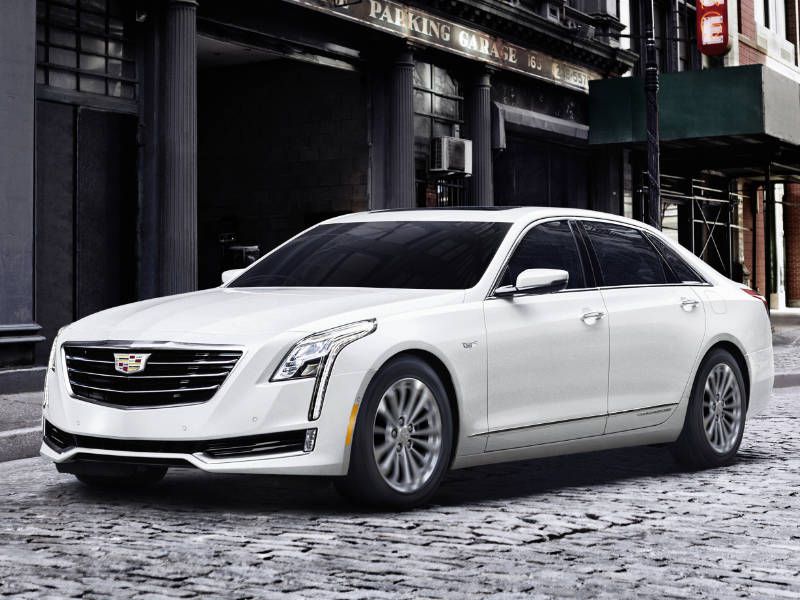 Photo by General Motors
2018 Genesis G90 5.0 Ultimate
From the point of view of space, luxury and equipment in relation to initial layout, the G90 is an Uber Black driver's best friend. At this price level, consider the 5.0 Ultimate version, whose right rear seat has 14-way power adjustment with a recline function.
The G90 also comes with an adaptive suspension, power-closing doors, hands-free trunk opening, a beautiful-sounding Lexicon audio system, heated/ventilated rear seats and all the usual array of advanced driver aids as standard. No need to worry about the bigger engine's fuel consumption — the V6 and V8 are within one or two miles per gallon of each other. Oh, and there's even a 10-year drivetrain warranty.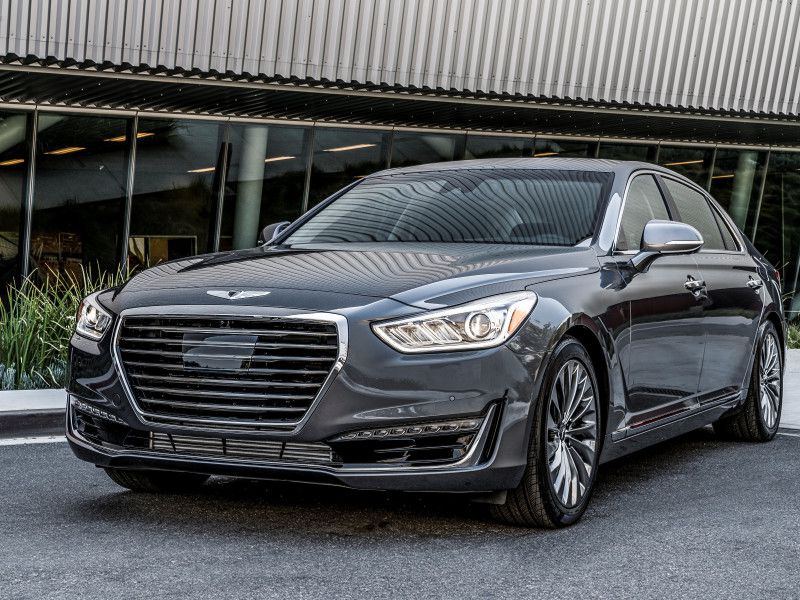 Photo by Genesis
2018 Infiniti Q70L
Here's one that doesn't blip on many radars. The regular Q70 mid-size sedan is a rare sight, but Infiniti also makes a Q70L version with a wheelbase stretched by 5.9 inches overall, with 5.6 of these inches going directly to benefit rear legroom. The total is 41.8 inches, which is in the upper regions of ankle-twirling space.
Standard equipment is plentiful, such as navigation, advanced safety features, rear reading lamps, power closing for the rear doors and leather upholstery. Overall, the Q70L is classy, with reassuring degrees of reliability and capability, while not drawing much attention to itself. But there are plenty of clients who would appreciate such stealth.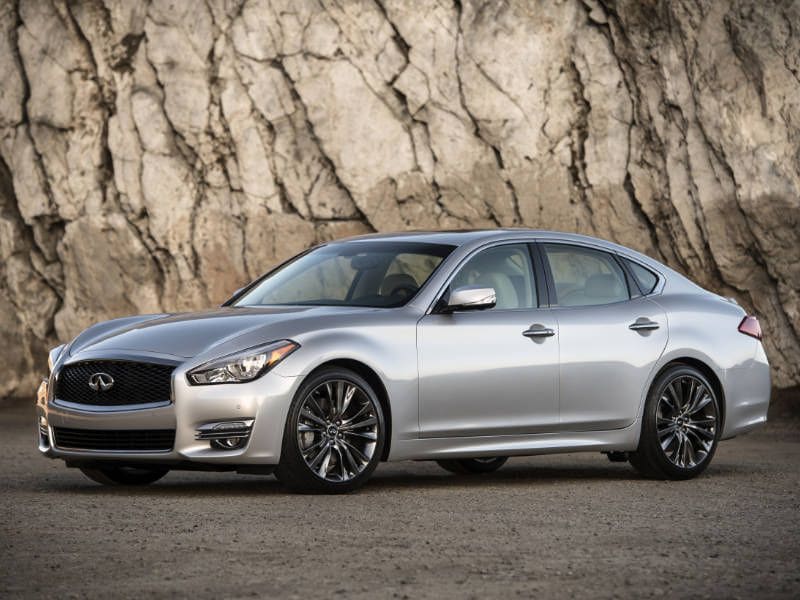 Photo by Infiniti
2018 Jaguar XJL Portfolio
Despite nearing the end of this generation, the XJ remains an impressive machine for driver and passenger alike. Uber Black drivers will want to choose the long-wheelbase XJL version (which stretches rear legroom by 5 inches) in the Portfolio trim level. This brings a lot of standard equipment.
As well as an adaptive suspension, quad-zone automatic climate control and advanced safety features, the Portfolio version has upgraded leather, LED reading lights for the rear passengers, and massaging front seats. It might also be worth opting for the powered rear sunshades, since the whole idea is to be an upscale service. The entry-level supercharged 3.0-liter V6 makes 340 hp, which should be more than adequate.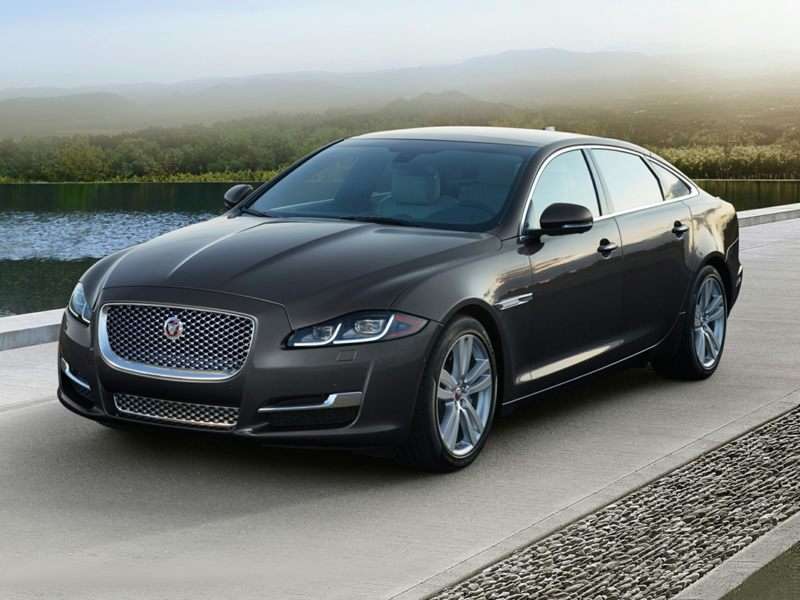 Photo by Jaguar Land Rover
2018 Lexus LS
This new generation of Lexus' flagship sedan goes on sale in February 2018. It looks sleeker than any LS before it, so people might wonder about rear headroom. It's fine. The LS also rides quite low, perhaps causing concern over passengers getting in and out. Lexus has thought of that, too — and offers a feature where the car lifts itself up for easier entry and exit.
The interior comes with styling influenced by Japanese interior designs; the rear seats have the option of power adjustment, heating and massaging; and the seat behind the front passenger can even come with its own raised footrest. Although this LS is all-new, it still embodies traditional Lexus virtues of smooth running, peerless reliability and exemplary build quality.
Photo by Lexus
2018 Lincoln Continental
This is how much attention is paid to the Continental's interior: There must to be six or seven stitches to an inch in the leather upholstery. Clients may not bother to pull out the magnifying glass, but when all these little details are put together, they bring about an unmistakable level of plushness.
Rear passengers enjoy heated, ventilated and massaging seats that also recline. Those in the front, meanwhile, can have 30-way adjustable seats, which would be a boon to drivers spending many hours in the saddle. All sorts of crash prevention features are available, including inflatable rear seat belts. The doors have a power opening/closing action and their handles are subtly integrated into the chrome belt line.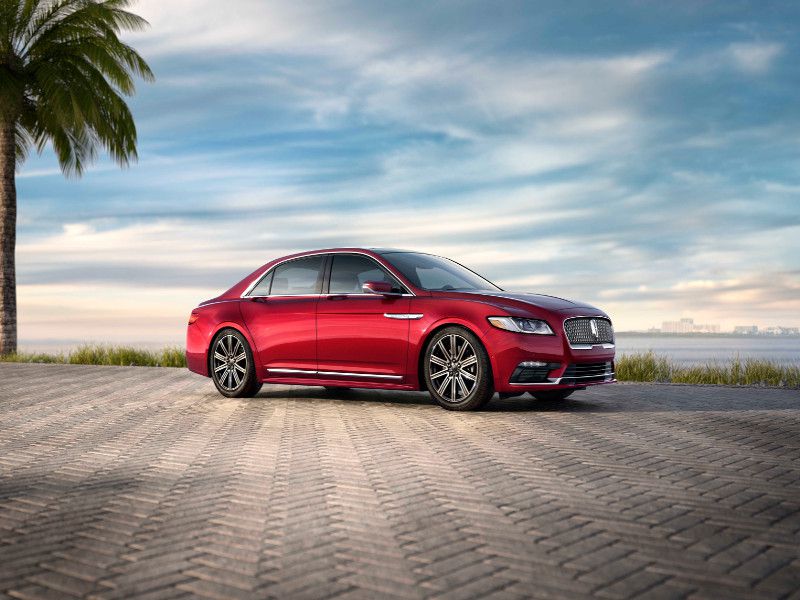 Photo by Lincoln
2018 Mercedes-Benz S-Class
The archetypal luxury car. Turn up in an S-Class and everyone knows you mean business. It's not just the excellent drivetrains, attention to detail, sumptuous comfort, cutting-edge technology and smart design — it's the way all these qualities work together to make what is essentially a masterpiece of automotive engineering. It takes years to reach this kind of level.
The S-Class is updated for 2018, with a more powerful yet thriftier base engine. An adaptive air suspension is still standard, while Mercedes-Benz has improved the optional cabin air ionization system, enabling it to work with the air conditioning and heated/ventilated/massaging seats to establish different environments ranging from "Freshness" to "Comfort."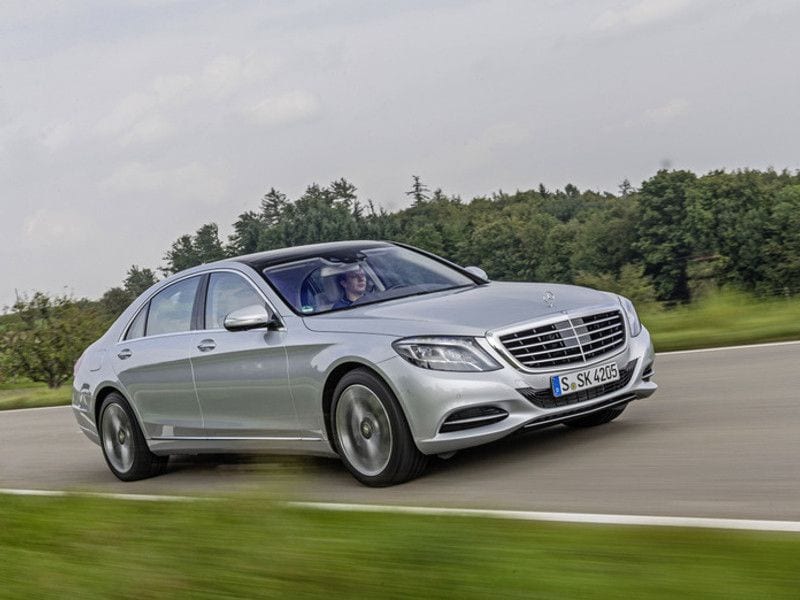 Photo by Mercedes-Benz
2018 Volvo S90
Sure, some people like really ornate interior design while others have more minimalist tendencies. But the S90's cabin will find plenty of approval across the board. It's intelligently elegant and comfortable, where every little line, shape and feature has been assessed before being accepted. The quality of materials is aristocratic.
Because it's a Volvo, there's a ton of safety stuff and the seats are some of the best in the automotive world. The S90 is technically a mid-size sedan, but it's generously sized and the 2018 model year brings an extra 4.5 inches of rear legroom, making 40.4 inches in total. The top Inscription trim has massaging and heated/ventilated rear seats and a powered rear sunshade.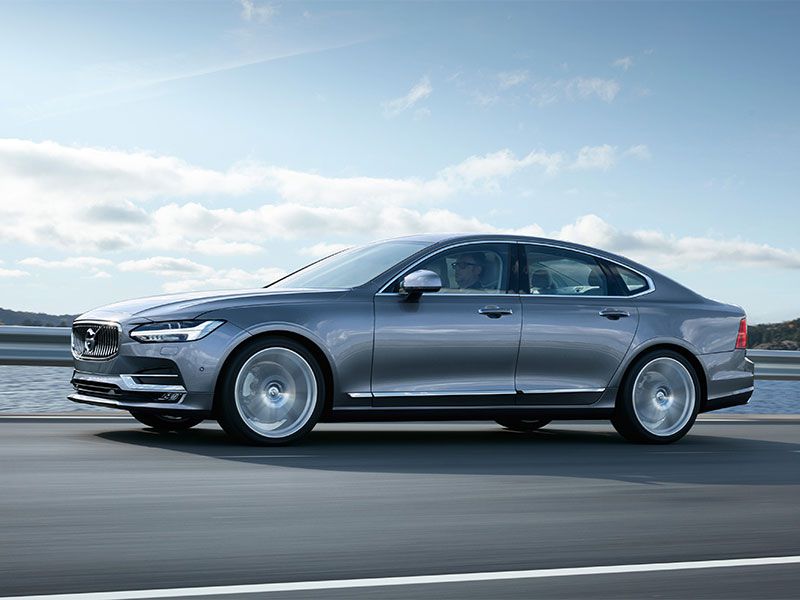 Photo by Volvo