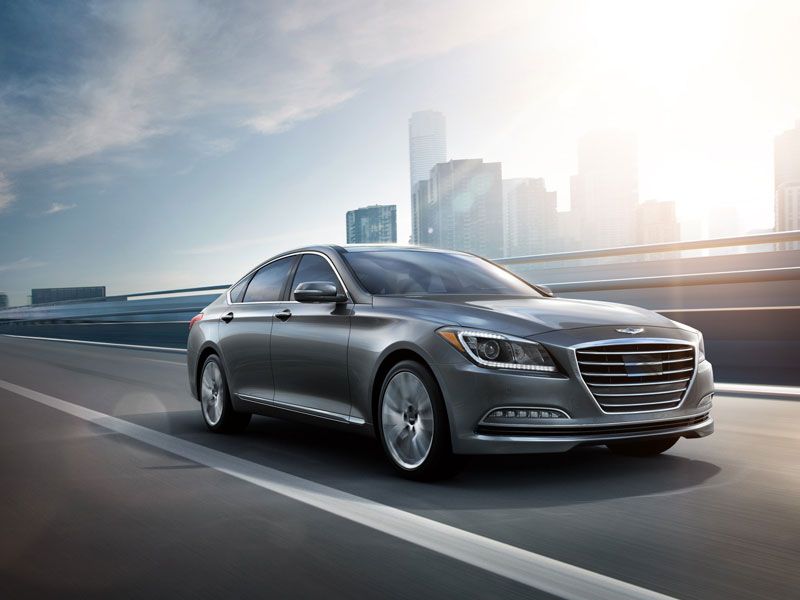 2016 Hyundai Genesis ・ Photo by Hyundai
It's not easy being green, but it can be equally difficult to be taller-than-average. This is especially true when shopping for a car, since not all vehicles are designed with long legs and torsos in mind. The human body comes in a myriad of shapes and sizes, and those on the larger end of the spectrum often find themselves frustrated when looking for a new car or truck due to seats that aren't comfortable and rooflines that are just a little bit too low to be enjoyed.
We've put together a quick list of 10 of the best cars for tall people based on how well they accommodate passengers who need a little extra room. Let's take a look and see how these vehicles stack up.
2016 Jeep Wrangler
The 2016 Jeep Wrangler makes our list of the best cars for tall people thanks to the fact that its soft top is so easy to just take right off. There aren't many convertibles out there that are comfortable for taller individuals, due to the fact that most are based on coupes that already sport tight dimensions. Given that the Jeep Wrangler is an SUV and is already plus-sized in most areas, removing its roof frees up even more room - as long as you are comfortable with the fact that you might be looking over top of the windshield. For those craving additional space, the doors come off, too, making the Wrangler one of the most easily accessible convertibles for larger drivers.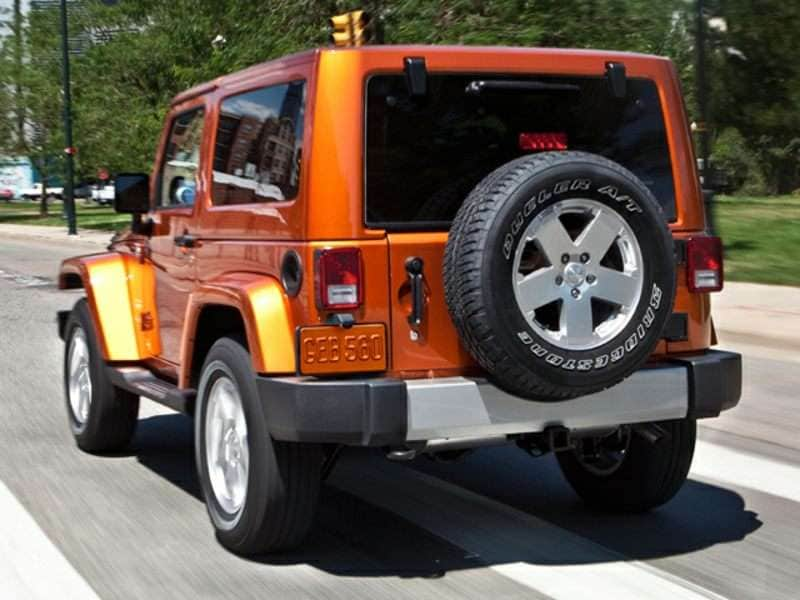 2016 Kia Optima
The 2016 Kia Optima is a midsize sedan that typically attracts potential buyers via its styling and the value proposition it makes in terms of features and price. What most people are not aware of is that the Kia Optima also offers some of the most generous headroom in its class, checking in at just under 40 inches. This places the Optima's ceiling just over 2 inches taller than the much larger Mercedes-Benz S-Class sedan. Throw in 45.5 inches of legroom for forward passengers - again, beating out the S-Class - and you've got a winning formula for tall customers.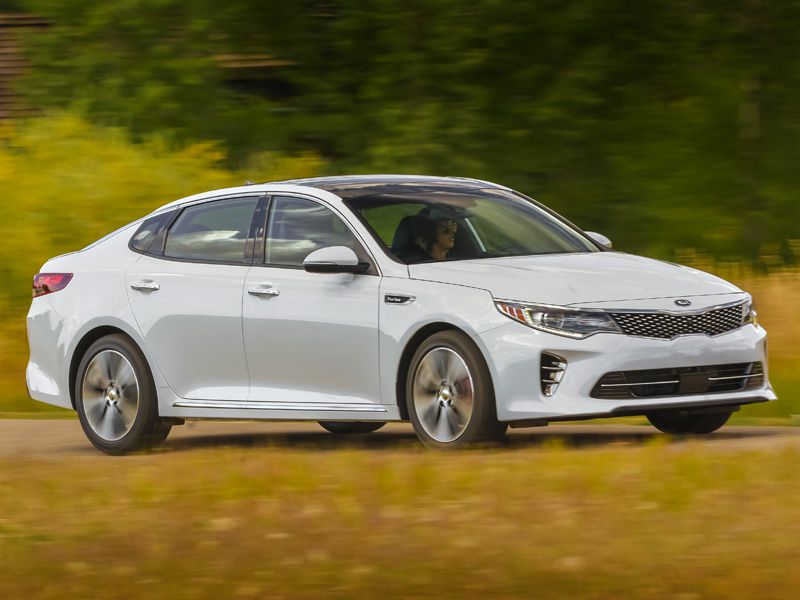 Photo by Kia
2016 Honda Accord
The 2016 Honda Accord is another midsize sedan surprise for those seeking an affordable car that caters to taller drivers. The Honda Accord comes close to the Optima with its 39.1 inches of headroom, a figure that should be pleasing to those frustrated by the sleeker shapes of some of the car's competitors. Legroom isn't quite as good as in its Kia competitor, showing as 42.5 inches, but this is still on par for anyone not wanting to have to fold themselves into the front seat behind the steering wheel.
Photo by Honda
2016 GMC Terrain
Sometimes, tall people have tall kids, and can be a challenge to fit everyone inside the same vehicle on a family outing. Enter the 2016 GMC Terrain, a compact SUV that's anything but when it comes to passenger accommodations. 39.8 inches of headroom combine with 41.2 inches of legroom up front, but that's only half of the story, since the vehicle's 39.9 inches of second row legroom give its best-in-class capacity and allow a pair of 6-foot, 4-inch adults to sit comfortably one behind the other. A sliding rear seat with 8 inches of travel is the secret to the GMC Terrain's success.
Photo by Megan Green
2016 Ford Flex
The 2016 Ford Flex is a fullsize crossover that offers seating for up to 8 passengers, but the real story for tall drivers is its front headroom - all 41.8 inches of it. Even the third row of the Ford Flex provides 38.7 inches of headroom (although the limited leg room back there makes it a no-fly zone for plus-size passengers). Legroom up front is also excellent - 40.8 inches - but the second row's 44.3 inches of legroom is exceptional and helps the Flex solidify its reputation as an excellent option for families who all share the same long-limbed genes.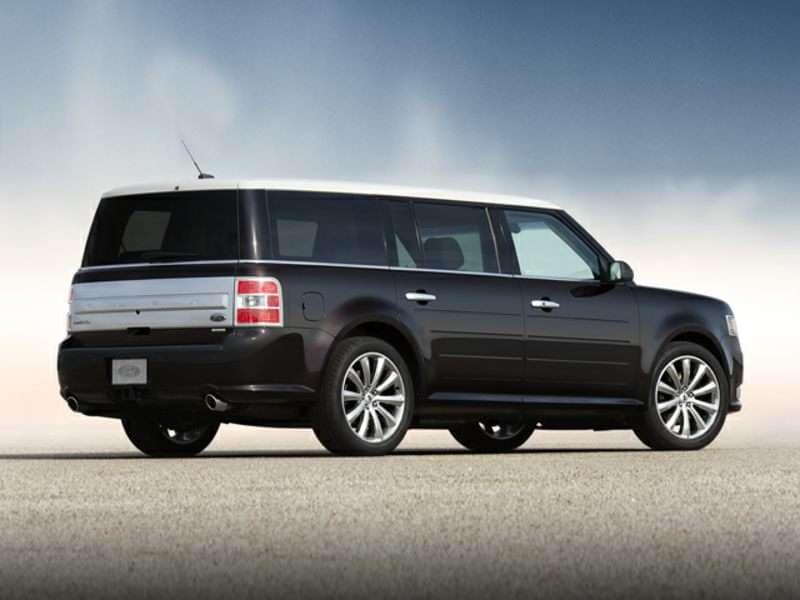 2016 Cadillac XTS
The 2016 Cadillac XTS is a proper fullsize luxury car in that it recognizes that part of the reason one buys a large sedan is to benefit from interior dimensions that are a cut above smaller fare. The Cadillac XTS' near-SUV front headroom is listed at 39 inches, and there's plenty of room to stretch out on a long drive thanks to the 45.8 inches of legroom that also come with the car. The XTS's tall roof means that even those relegated to the backseat will benefit from 37.8 inches of headroom, as well as the same amount of leg space afforded to front riders.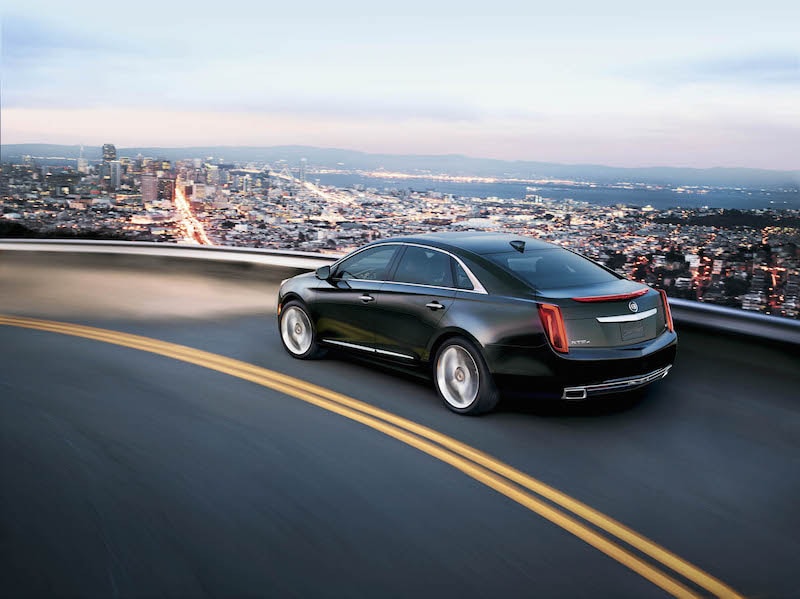 Photo by General Motors
2016 Tesla Model S
It's hard to find a plug-in electric car that offers decent headroom and legroom for tall drivers, but given its premium leanings and midsize dimensions, the 2016 Tesla Model S doesn't do a bad job of accommodating larger buyers. 38.8 inches of head space can be found up front, along with a lengthy 42.7 inches for the legs. This number drops considerably in the second row - by roughly 9 inches - but 35.3 inches of headroom remains behind the front seats. Whatever you do, don't try to fit inside the available third row of seating - the folding set of accommodations designed for children that face out the car's back window - or you might never be able to extricate yourself.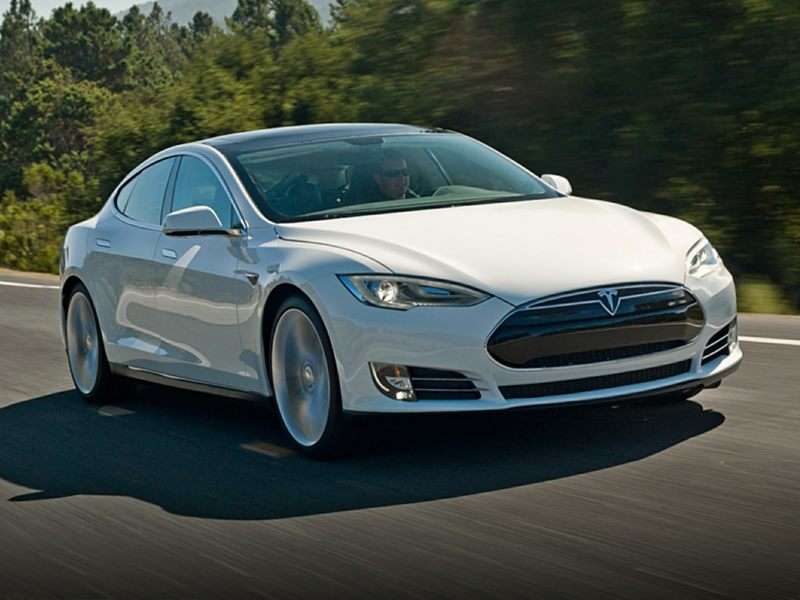 Photo by Tesla
2016 Ram 1500 Crew Cab
The 2016 RAM 1500 Crew Cab does more than just pay lip service to having an enormous interior with its team-oriented name - it actually delivers. The 4-door Ram 1500 Crew Cab features 41 inches of front headroom combined with 41 inches of leg room, and moving to the rear of the truck, you will also find 40.3 inches of space for passenger legs (as well as 39.9 inches of head space). Big doors make it easy to get in and out of the cabin of the Ram as well, and of course, the big step up into the passenger compartment isn't going to be an issue for the taller set.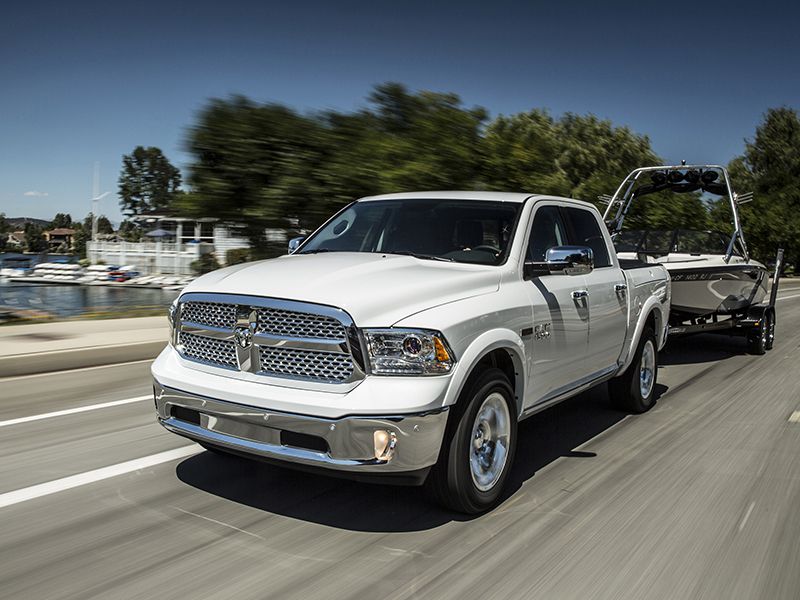 Photo by FCA Media
2016 Hyundai Genesis
The Hyundai Genesis Coupe gets a lot of attention for its sleek looks and powerful performance, but it's probably not a great idea for the tallest folks out there. The 2016 Genesis does come in sedan form, though, and in addition to its handsome exterior and great reliability, it also offers a generously proportioned interior if you're willing to sacrifice the optional sunroof. Head clearance for the front seat occupants checks in at 41.1 inches, while rear passengers get 39.4 inches. Front legroom is an impressive 45.7 inches. However, it gets a little cramped in the rear, with just 35 inches to stretch out - still, that's more than a coach seat on a domestic airline.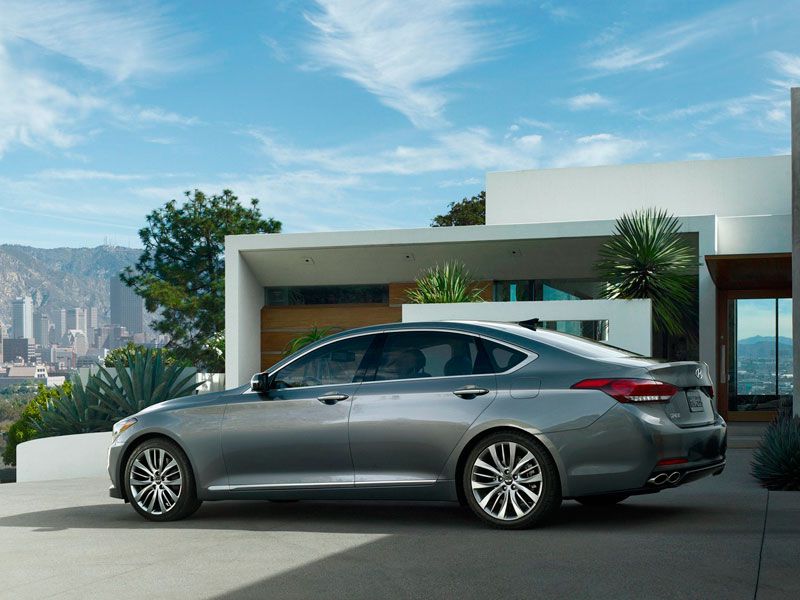 Photo by Hyundai
2016 Cadillac Escalade
The 2016 Cadillac Escalade is a big and brash luxury SUV that wears its fullsize, truck-based platform well. Clamber inside the Cadillac Escalade and one will find 42.8 inches of headroom up front, and 45.3 inches of legroom. Second-row passengers get 38.7 inches of head space, and legroom is still generous, at 39 inches. The third row is a bit of a squeeze for anyone, tall or not, but there should be plenty of space elsewhere in the Escalade for families who need to accommodate their above-average offspring.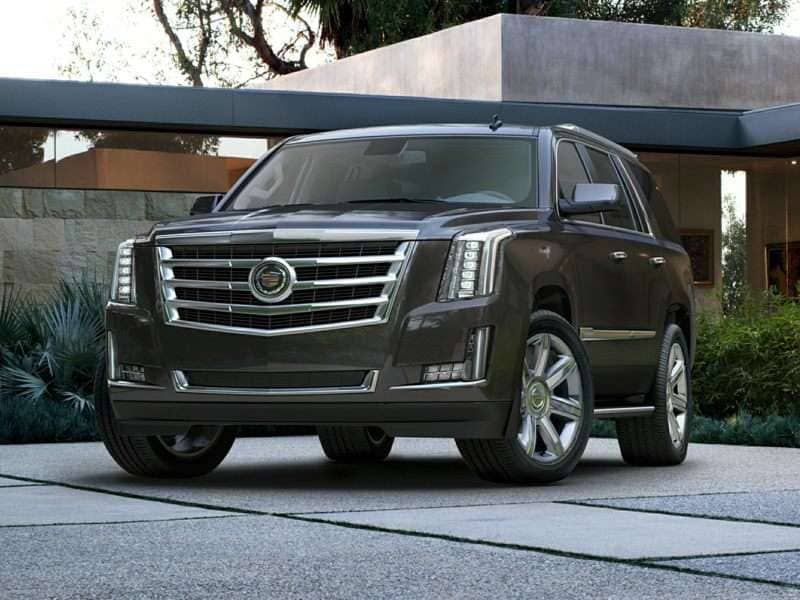 Photo by Cadillac