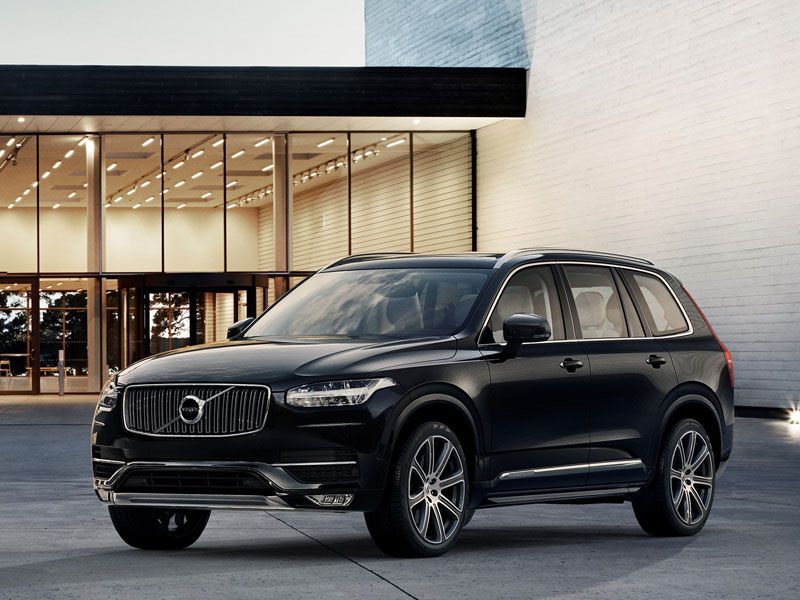 2016 Volvo XC90 front ・ Photo by Volvo
Yes, these ten best car sound system brands are all found in expensive cars. While there are some decent upgrades in mainstream vehicles (Sony in Ford vehicles, for example), to really appreciate every musical nuance coming through the speakers means being in a premium car with good sound insulation. Enjoyment of Mozart's Requiem Mass tends to get spoiled when there's an 18-wheeler rattling by you. Most of the brands mentioned here have established their reputations in high-dollar home systems. There's no getting away from the fact that audiophile-grade equipment is expensive. It's for people who appreciate the finer things in life, the stuff that rarely comes cheap. For those with the ears and the cash, though, a world of aural delight awaits.
Acura - Krell
It's possible to pay a five-figure sum for a Krell home audio setup, so obtaining one for four figures in the 2017 Acura RLX flagship sedan seems like a good deal, especially when it's part of an options package that includes lots of other car-related goodies. This 14-speaker system is said to have 30 percent less distortion than the competition. Distortion can be odd and not always obvious. But when it's virtually absent, we perceive everything as being clearer, where we can hear the sound of a bow against a cello string along with the resonance of the string itself. If you play a familiar recording on a Krell system, chances are you'll hear a detail you never knew was there before.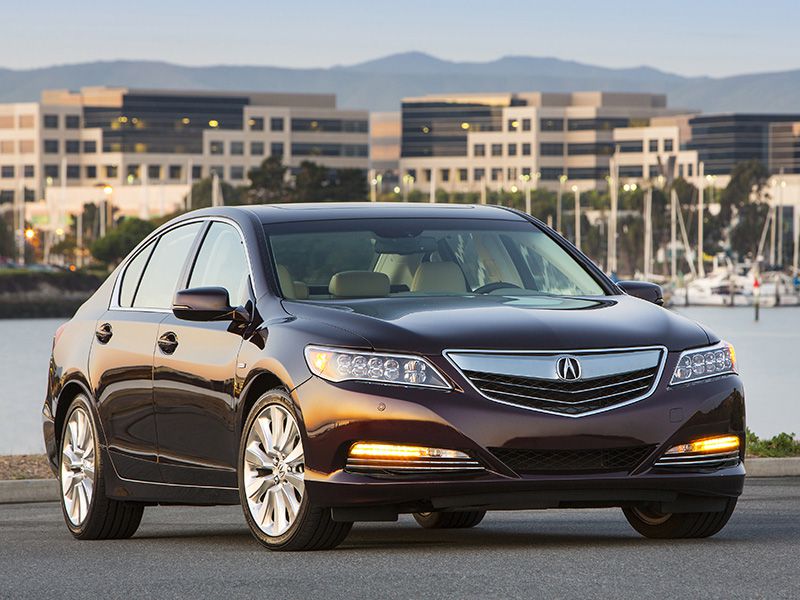 Photo by Acura
Audi - Bang & Olufsen
We've loved Bang & Olufsen systems in Audi cars, particularly when those motorized tweeters rise out of a dashboard. The 2017 Q7, however, goes up to that metaphorical 11 with a 23-speaker/1,920-watt B&O 3D Advanced Sound System. With this kind of wattage and this number of speakers, it could be like sitting right next to Metallica's drummer — where every thump of the bass drum and every crash of a cymbal is felt as well as heard. B&O uses Acoustic Lens technology for these speakers, which manipulates sound so it can be dispersed in particular patterns. As a result, listeners can be seated anywhere in the vehicle and still perceive a true audio "image."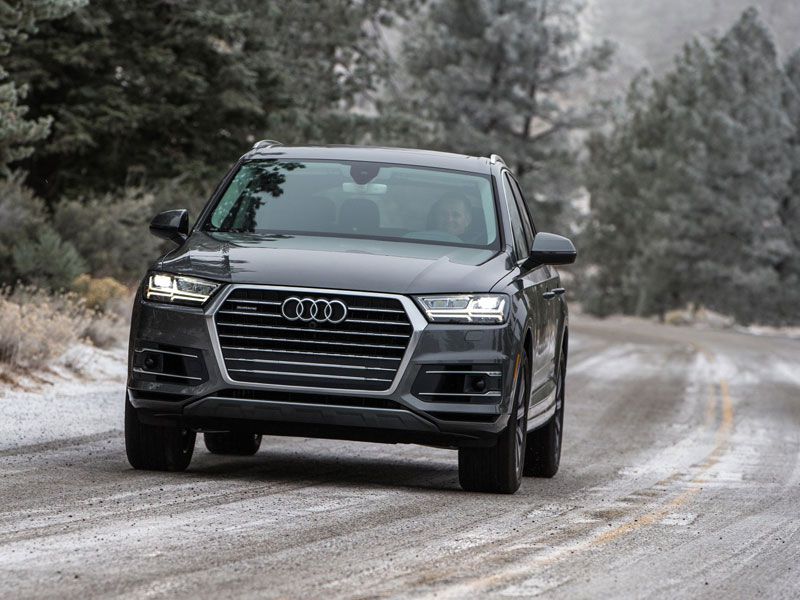 Photo by Audi
Bentley - Naim
It's especially fitting that Bentley would feature Naim equipment since this highly respected and award-winning British audio company was started by a racing driver. Some Bentley cars, like the Mulsanne, can reach close to 200 mph, and at that speed, there's going to be wind noise, exhaust blare and road roar — however hushed the cabin may be. Naim has developed a system with 2,200 watts, 20 speakers and digital sound processing (DSP) that takes advantage of knowing where the listeners' ears are going to be. Since this is a car where the VIP might well sit in the back, there's a mode that favors the rear with the full effect of Naim's imperious fidelity.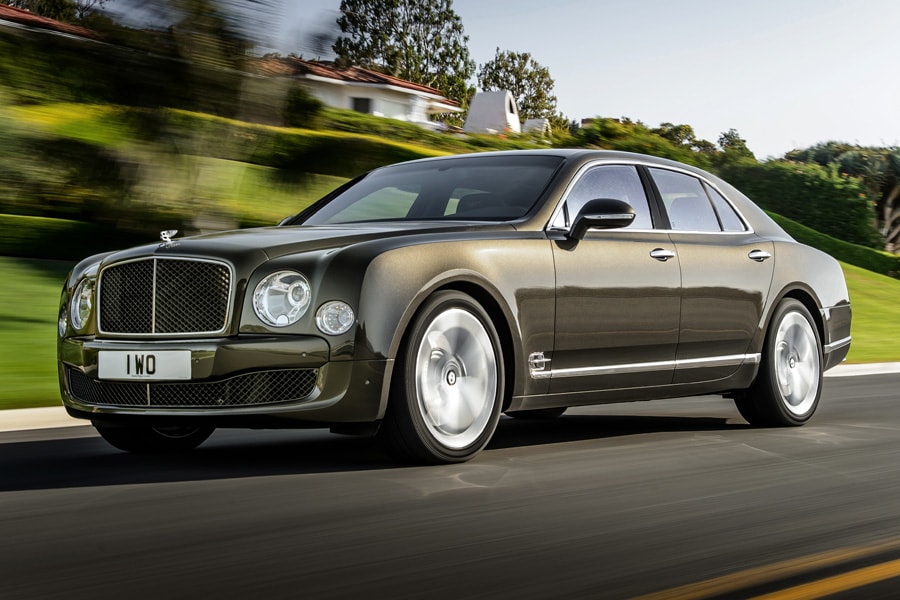 Photo by Bentley
BMW - Harman Kardon
BMW offers some B&O systems and even a fabulous Bowers & Wilkins array in the all-new 2017 5 Series. But let's give some recognition to the "first-rung" audio upgrade (which is standard on some models like the M3). This brand is part of the larger Harman company that also has Lexicon, Revel and Mark Levinson under its umbrella, so there's a wealth of expertise from which to draw. It was some Lexicon acoustic engineers who created the Logic 7 surround-sound processing that comes in the M3's full-sounding 16-speaker/625-watt setup. It's worth giving this excellent system a good listen because springing for a fancier option might not be necessary.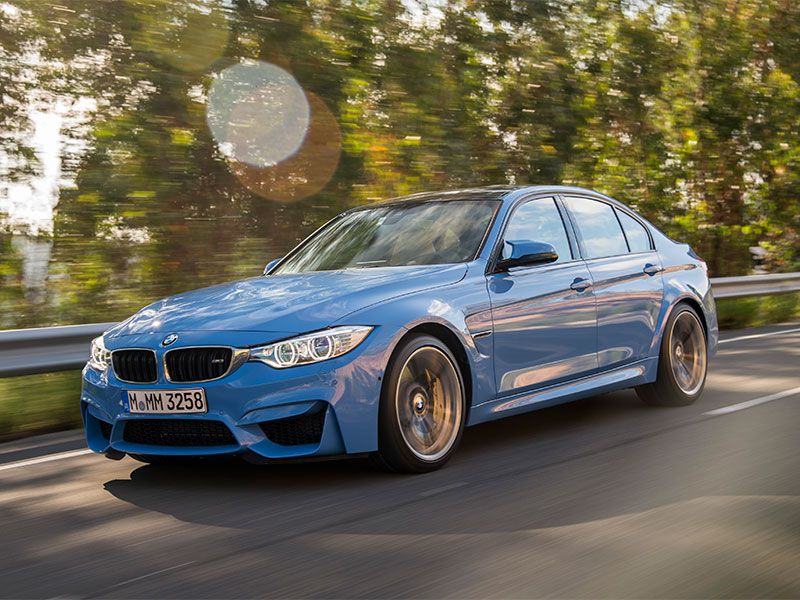 Photo by BMW
Genesis - Lexicon
When Hyundai decided to make the Genesis name a luxury brand in itself, the company also made another smart decision: Keeping the Lexicon sound systems. The Lexicon name is more commonly seen in expensive recording studios around the world and is especially renowned for its lush reverberation effects. Its car audio systems, such as the one in 2017 G90, are up to the task of reproducing what we would hear if we were in one of those studios. String sections are lush and voices sound more angelic than human. The only other car company to fit Lexicon systems is Rolls-Royce. So there's more chance of hearing one in a Genesis, but it shows how good they are.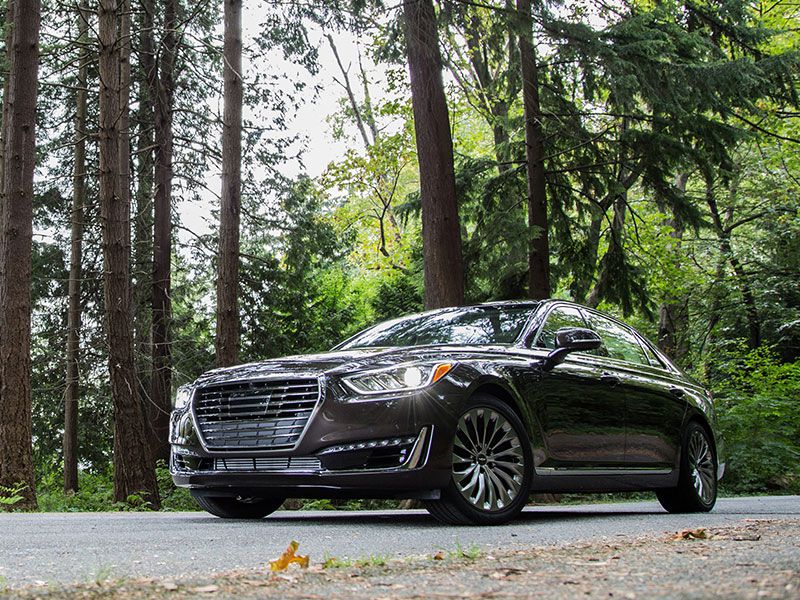 Photo by Genesis
Land Rover Range Rover Sport - Meridian
We were going to mention the Meridian sound system in the convertible Jaguar F-TYPE because the two companies worked out a way to place speakers and set equalization for the system to sound great even when the convertible's roof is folded down (Which is quite a feat). But the 1,700-watt/23-speaker setup in the Land Rover Range Rover Sport is more than great; it's as good as it gets. With so many speakers, occupants in the rear seats will enjoy every subtle detail in the music just as much as those sitting in the front. And it also means that the low end stays strong and defined at freeway speeds.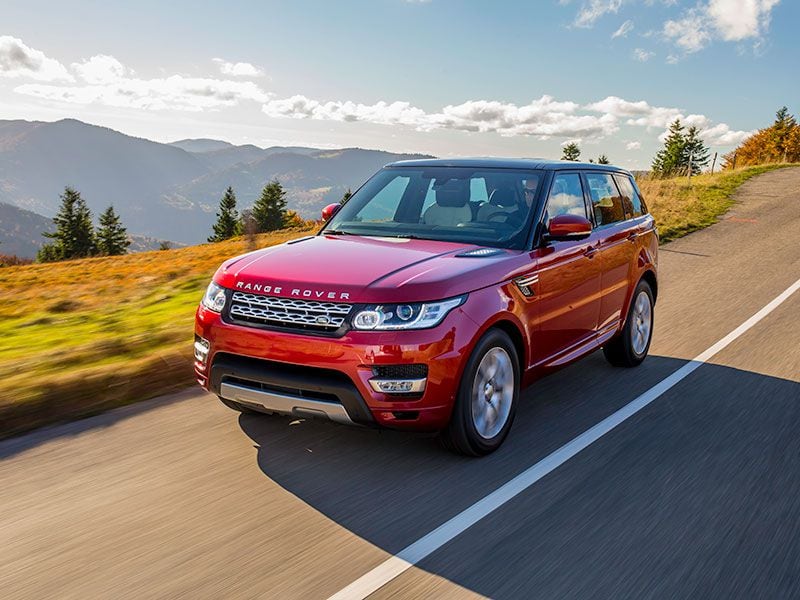 Photo by Jaguar Land Rover
Lexus - Mark Levinson
For many years, Mark Levinson systems were the thing that could make dedicated driving enthusiasts turn their backs on BMW cars and their ilk, and buy a comfortable, non-thrilling Lexus. Fortunately, some Lexus models now offer more driving fun, while still offering one of our favorite high-end car audio players. If you see a guy in a Lexus parked outside your house, he's probably just enjoying the music because it sounds so much richer than anything he has at home. Or maybe he's watching a DVD and soaking up the full surround-sound experience. Incidentally, Mark Levinson once designed a pre-amplifier with essentially the best theoretically possible signal-to-noise ratio.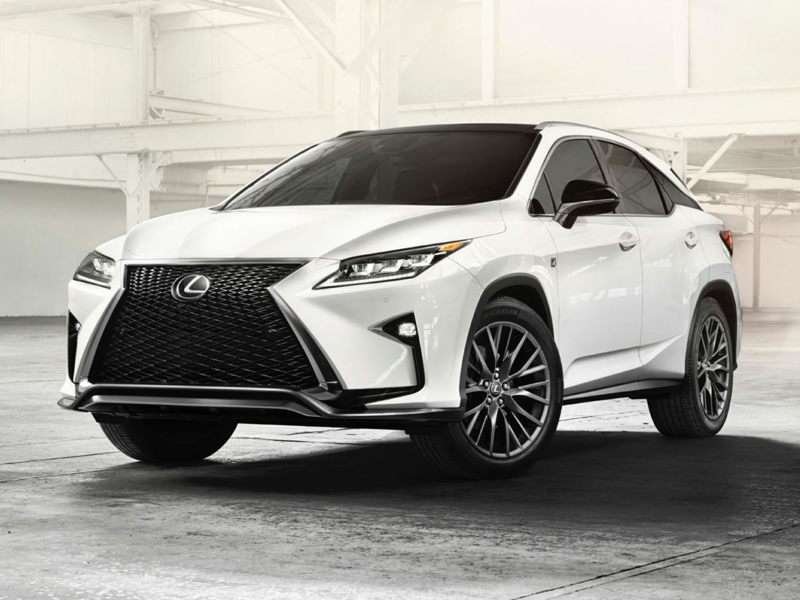 Photo by Lexus
Lincoln - Revel
If audio systems were the main reason for buying cars, the world would be overrun by Lincolns. Revel makes the setups found in the MKX crossover, Continental sedan and upcoming Navigator SUV. Revel is a company known primarily for the accuracy of its speakers, a specialty that has led to developing what it calls "Point Source Architecture." The thinking behind it is that different frequencies travel in particular ways, so this system endeavors to have the full range arrive at a listener's ears at the same time, as if they were actually sitting up on stage at the Carnegie Hall, for extreme clarity and separation between the instruments.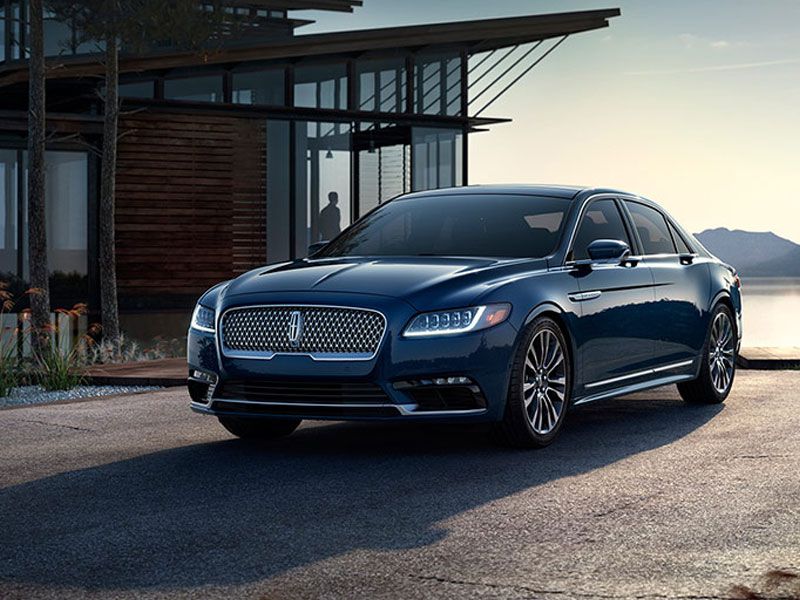 Photo by Lincoln
Mercedes-Benz - Burmester
Porsche also installs Burmester systems in its Panamera luxury car. But Mercedes-Benz has an innovative way of placing the subwoofer that is worth mentioning. Naturally, the company has word for it: Frontbass. As the name suggests, the subwoofer is placed in the front passenger footwell (or, in the case of the SL 2-seater, the only passenger footwell). But it's on the other side of the bulkhead, so there's still as much foot room as anyone who's not a clown might need. It works because low frequencies travel further and the surrounding metal also acts as a sturdy frame. Speaking of the SL, the system still reproduces fine detail even when the car's roof is down.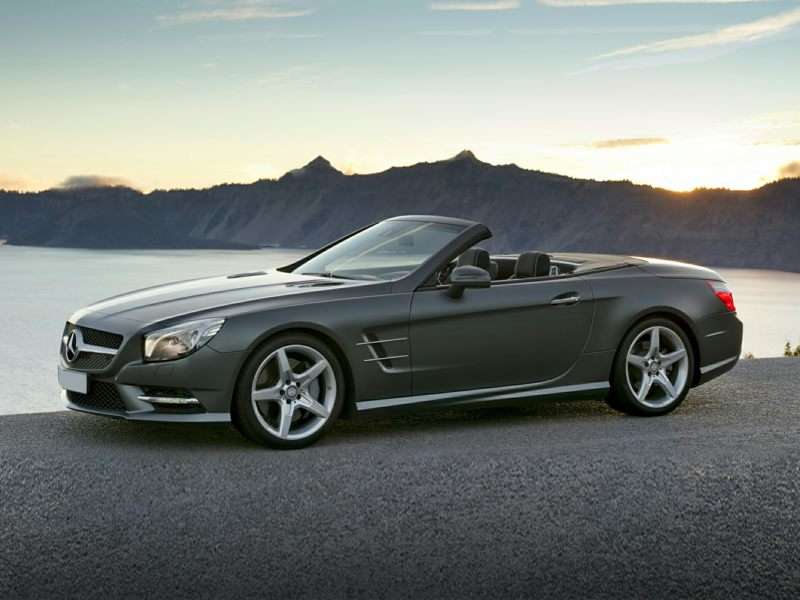 Photo by Mercedes-Benz
Volvo - Bowers & Wilkins
Forget horsepower and torque; they're no help when you're stuck in traffic. How comfortable are the seats? How good is the stereo? In Volvo cars, "awesome" is the answer to both, especially with the optional 19-speaker/1,400-watt Bowers & Wilkins system, available in the 2017 XC90, S90 and V90 Cross Country. Bowers & Wilkins is another British home audio company, and it's one of those products where if you were taking part in a blind listening test, you'd probably prefer this just because it sounds so lush. In these aforementioned cars, there's a tweeter front and center aimed into the cabin, so listeners don't get sound reflections bouncing off the windshield.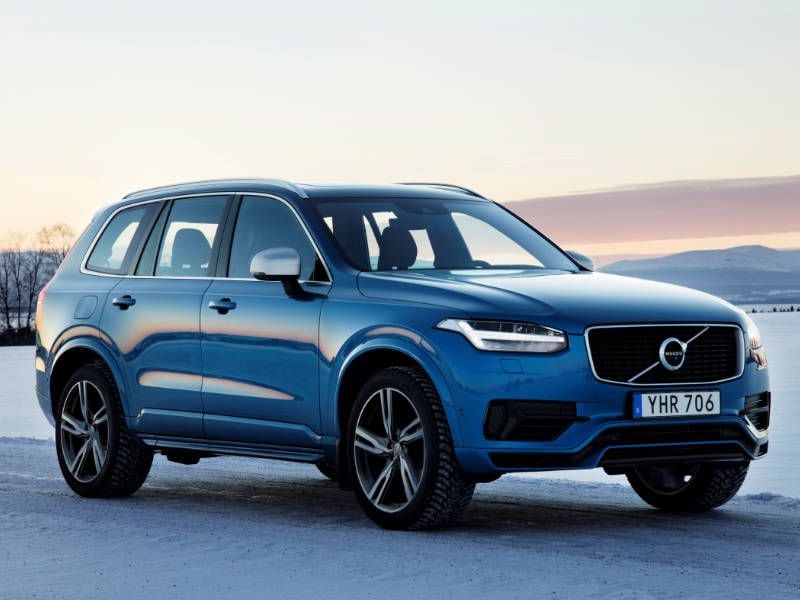 Photo by Volvo