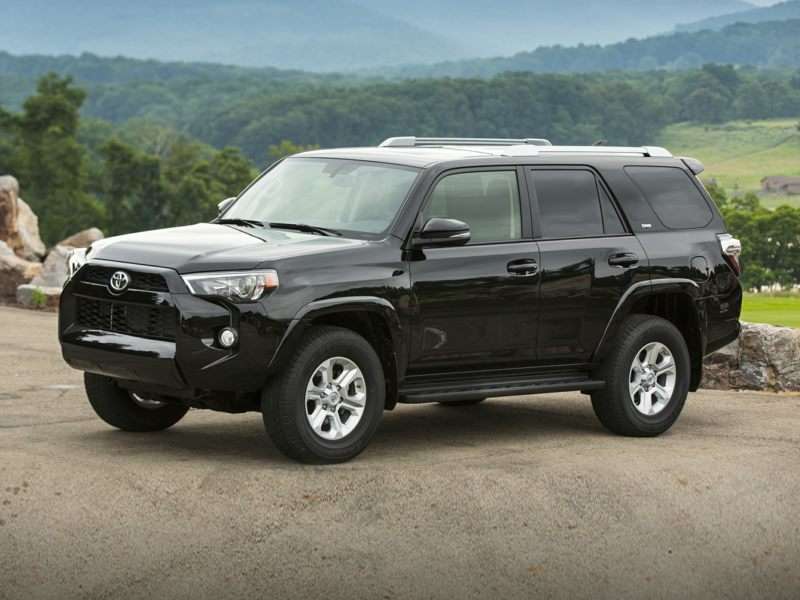 Toyota 4runner ・ Photo by Porsche Cars North America
Back when the first body-on-frame SUVs were introduced some 80 years ago, their robust underpinnings weren't even worth mentioning. Nearly all automobiles at the time were built using body-on-frame construction (with the body and frame being created separately and joined later in the manufacturing process). Nowadays, though, the generally more refined driving experiences of unibody construction—in which body and frame are created as one unit—means merely 14 body-on-frame sport utilities remain on the market, with the 10 best sellers included below. The low-volume, high-luxury laggards were the Lincoln Navigator, Mercedes-Benz G-Class, Lexus LX and Toyota Land Cruiser.
1) 2016 Cadillac Escalade
As it stands right now, the 2016 Cadillac Escalade has the highest starting price of any Cadillac vehicle except for the CTS-V sedan, and a step inside the SUV's cabin shows why. The interior was "designed to be one of the industry's most authentic and luxurious," according to the brand, with real wood accents, detailed stitching, and sculpted seating that relies on dual-firmness foam for support and comfort. A similarly high end approach informs the Escalade's tech offerings, too. For example, infotainment needs can be met by an upgraded CUE system that's backed by advanced voice recognition, 4G LTE connectivity, a mobile Wi-Fi hotspot, wireless phone charging and smartphone integration with Apple CarPlay (and, later in the 2016 model year, Android Auto). Yet beneath all that is the kind of strong foundation you expect from the toughest body-on-frame SUVs, as exemplified by the Escalade's 8,300-lb. maximum tow rating.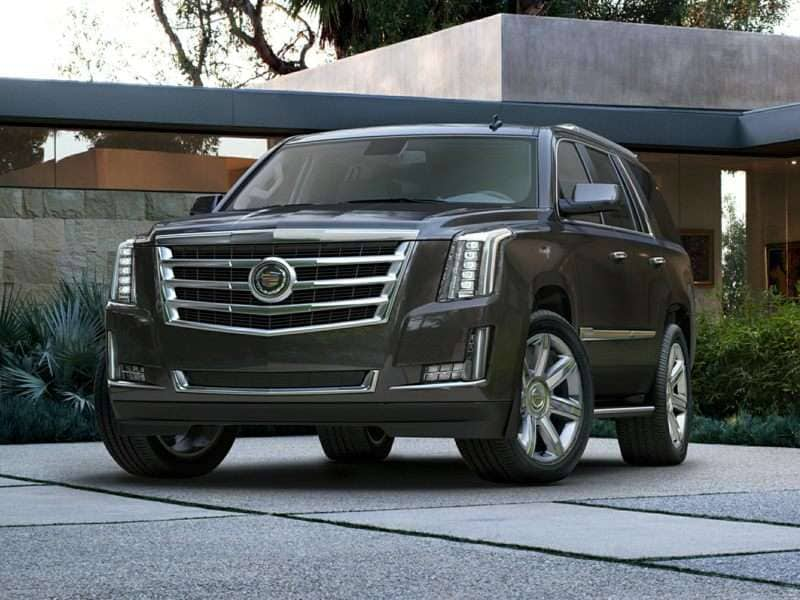 Photo by Cadillac
2) 2016 Chevrolet Tahoe and Chevrolet Suburban
Most of today's full-size sport utilities actually come in two sizes, and the 2016 Chevrolet Tahoe is no different. It's just that the Tahoe's extended-length model also has a different name: the Chevy Suburban. In both cases, these beefy body-on-frame SUVs offer true truck capabilities, highlighted by an 8,600-lb. max tow rating for Tahoe and an 8,300-lb. capacity for the Suburban. Further, they each can supply many of the Bowtie brand's latest infotainment and safety technologies, from 4G LTE and Wi-Fi, to smartphone integration, to this year's updated Driver Alert Package. With that bundle, owners benefit from forward collision alert, lane keeping assistance, IntelliBeam headlamps and GM's Safety Alert seat. The big difference between the Tahoe and Suburban is in the cargo hold, where the Tahoe can swallow 94.7 cubic feet of gear and the Suburban can fit 121.9 cubic feet. Alternatively, both can seat up to nine occupants in three rows.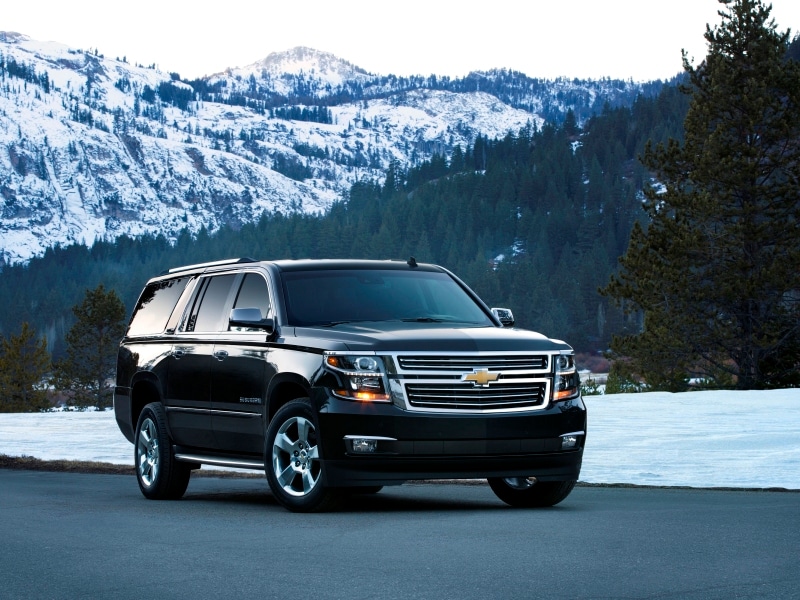 Photo by General Motors
3) 2016 Ford Expedition
The 2016 Ford Expedition continues to distinguish itself from other body-on-frame SUVs by offering some exclusive Blue Oval technologies. Beneath the hood is a standard 3.5-liter EcoBoost V6 that makes 365 horsepower and 420 lb.-ft. of torque; combining that engine with Ford's available heavy-duty towing package then enables a best-in-class trailer rating of 9,200 lbs. Meanwhile, owners can add the automaker's latest SYNC 3 system in the cabin for faster, more responsive voice and touchscreen control, with MyFord Touch and SYNC AppLink delivering enhanced infotainment and connectivity services. Ford also claims a best-in-class maximum cargo rating for the extended-length Expedition EL, which furnishes a wide-open 130.8 cubic feet of space behind the driver and passenger. There's a notable safety advantage for the Expedition as well, since it owns a 5-Star Overall Safety Score from NHTSA, something that can't be said for all of its rivals.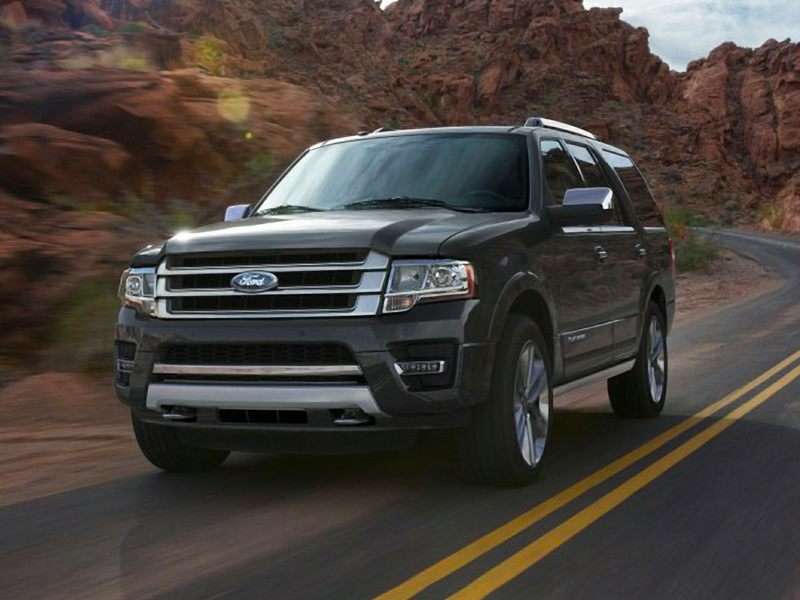 4) 2016 GMC Yukon
Leveraging the same proven platform as GM's other top body-on-frame SUVs, the 2016 GMC Yukon and Yukon XL provide more refinement than their Chevy counterparts, yet in a package that's not quite as ostentatious as that of the Cadillac Escalade. That means Yukon owners get a full complement of Professional Grade capability and cutting-edge technology, including an 8,500-lb. tow rating and the General's 4G LTE service/mobile Wi-Fi setup. GMC additionally has confirmed that Android Auto smartphone integration would be available for the Yukons, and other products, in March of 2016; to be clear, that's as both a new feature and as a dealer-installed upgrade for previously purchased 2016 Yukons (already configured with the 8-in. IntelliLink system). There's also a generous list of GMC luxuries on hand—like a hands-free rear liftgate, wireless phone charging and a dual-screen Blu-ray/DVD rear-seat entertainment system—along with ultra-lux Denali editions.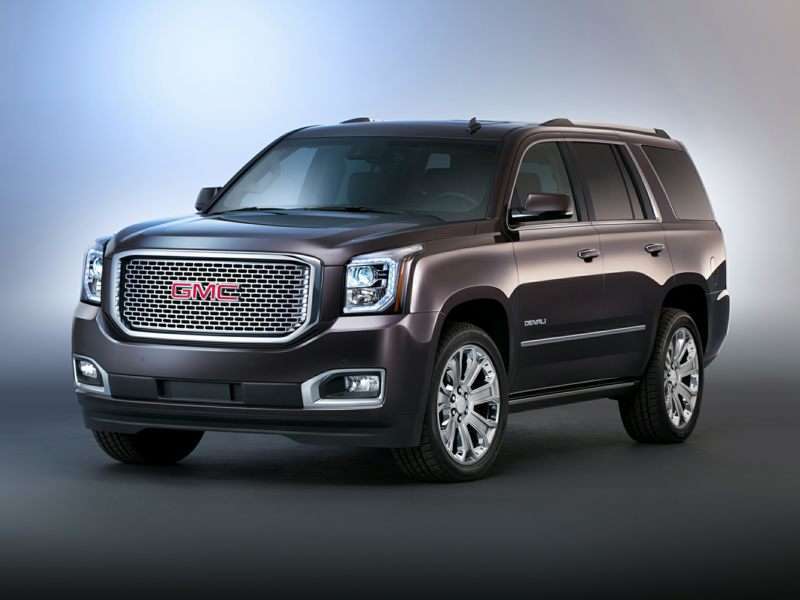 5) 2016 Infiniti QX80
After a nice mid-cycle refreshment led to two key honors for the 2015 model year—namely, segment wins in the J.D. Power APEAL Study and AutoPacific Vehicle Satisfaction Awards—the 2016 Infiniti QX80 has been further fine-tuned to maintain its position as one of the country's favorite body-on-frame luxury suvs. It all starts with a new Signature Edition that combines Infiniti's Driver Assistance and Split Bench packages with a fresh Saddle Tan interior theme. The upscale model also wears exterior accents such as bodyside moldings and chrome mirror caps, for a bolder impact. But with Signature production limited to 1,000 units, the QX80 also provides standard and Limited trim levels, each with a distinctive mixture of style, comfort, technology and toughness. In fact, the current QX80 provides an impressive 8,500 lbs. of pulling power by relying on a 5.6-liter V8, 400 horsepower and 413 lb.-ft. of torque.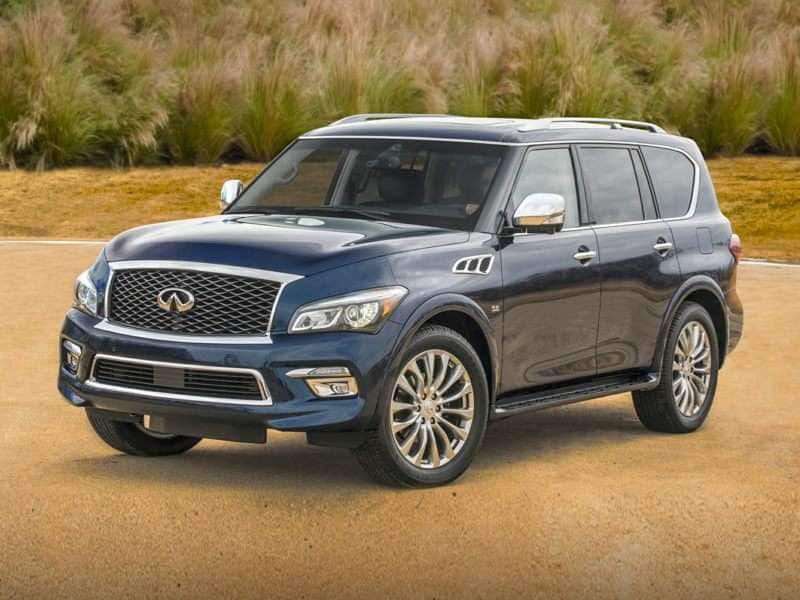 Photo by Infiniti
6) 2016 Jeep Wrangler
Technically speaking, America's favorite all-SUV brand musters only one entry among the market's body-on-frame SUVs. Well, two if you consider the 2016 Jeep Wrangler separately from the four-door Wrangler Unlimited. Regardless of how you count, however, the Wrangler name hardly needs an introduction, as its recent record-breaking popularity attests. That being said, Jeep is looking to turn up the volume yet higher for the new model year with the debut of the 2016 Black Bear edition. Named for a notoriously difficult Colorado trail that's long been a favorite for hard-core Jeep aficionados, the Wrangler Black Bear is based on the Sport model, but adds exclusive style and capability cues like a topographical "Black Bear Pass" hood decal, a leather-wrapped steering wheel, and Silent Armor tires mounted on black 17-in. wheels with a five-spoke design. Also back in action for 2016 are the Rubicon Hard Rock, Willys Wheeler and Freedom editions.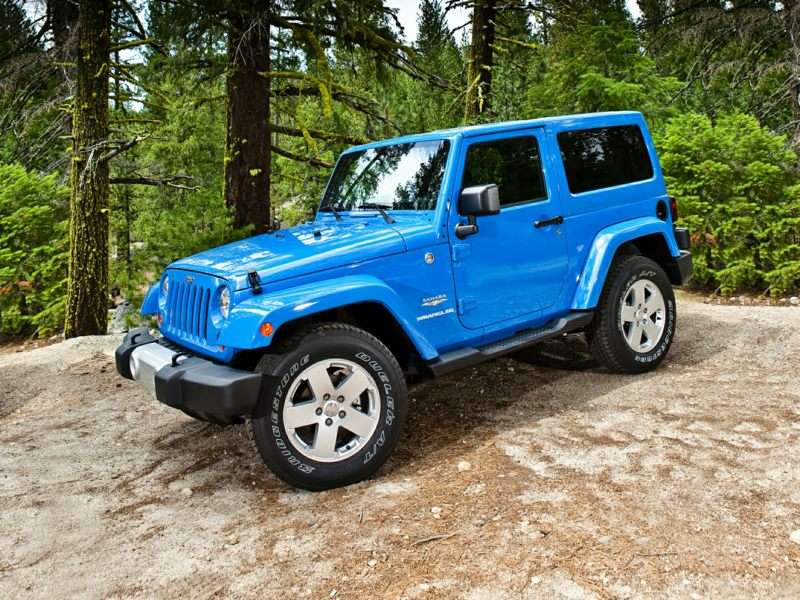 7) 2016 Lexus GX
Although the 2016 Lexus GX is usually more prized for its premium comforts, it does indeed provide a certain amount of traditional truck-style performance. As a result, owners can trust the GX to tow up to 6,500 lbs., but also trust its sophisticated full-time four-wheel-drive system to manage surprisingly challenging road and trail conditions—without sacrificing its premium ride and handling. That's because the GX deploys two suspension technologies especially tailored to optimize on- and off-road comfort: an adaptive variable suspension with electronic dampers and Lexus' Kinetics Dynamic Suspension System, which can automatically vary stabilizer-bar stiffness. A final bonus among body-on-frame SUVs is the GX's wide range of occupant-protection measures. Perhaps the most innovative: Lexus' driver-attention monitor. That latter system engages when the forward-warning technology detects a road obstacle, and if the driver's attention doesn't turn in that direction, it can provide audible and visual alerts as well as automatic braking.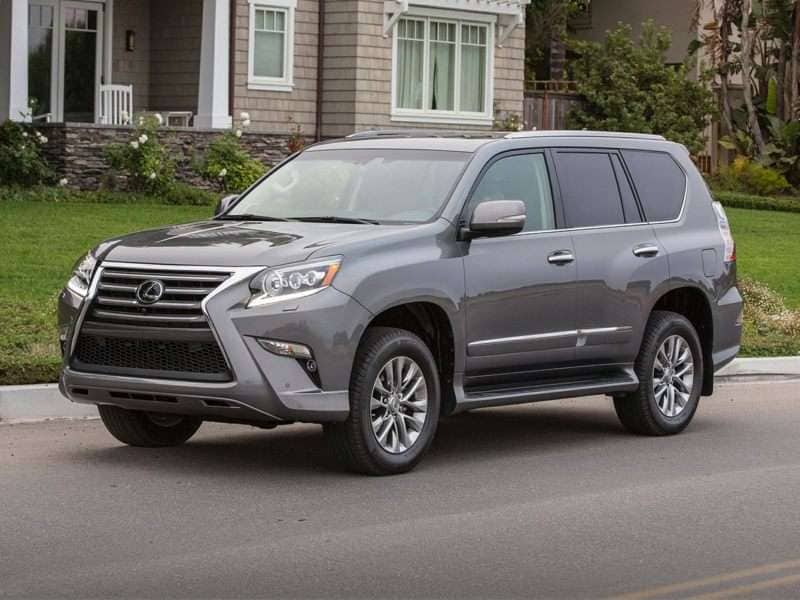 Photo by Lexus
8) 2015 Nissan Armada
The party line for the 2016 Nissan Armada at present is short and simple: "Details regarding Armada will be available at a later date." But shoppers looking for the latest body-on-frame SUVs should keep in mind that the Armada rides on the same platform as the Nissan Titan full-size pickup, and that truck is launching as an all-new generation for the 2016 model year—complete with an available 5.0-liter turbodiesel V8 from Cummins that will be able to tow more than 12,000 lbs. Needless to say, whether that engine ends up in a future Armada is unknown at this time. As for 2015 models (pictured), they satisfy customers with the typical blend of capability and comfort found in the segment, showcasing heated seating, navigation, a rear-seat entertainment system, Bose audio, a heated steering wheel, an opulent leather cabin and the ability to tow up to 9,000 lbs.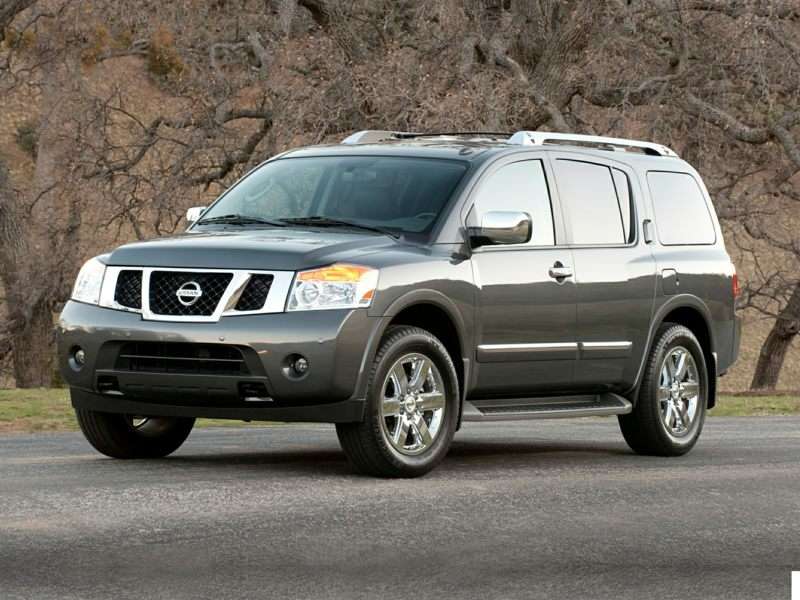 Photo by Nissan USA
9) 2016 Toyota Sequoia
It's probably not much of a factor in terms of sales, but the 2016 Toyota Sequoia is the only one of the body-on-frame SUVs to use all five standard English vowels in its name. Of course, more to the point for our purposes is that Toyota has once again added more content to its full-size selection, giving customers more reasons to climb aboard. Thus, all Sequoia models welcome an updated Entune multimedia system, with the sporty SR5 version gaining a smartphone-enabled navigation function; in trucks that also feature App Suite technology, Slacker Radio is newly available. Moreover, despite available luxury touches like these—and plenty more—the Sequoia roster can be suitably truck-like when owners need to pull a 7,400-lb. trailer, thanks to a 381-hp V8 engine, or head off-road, courtesy of a Multi-Mode four-wheel-drive setup with a two-speed transfer case and lockable limited-slip differential.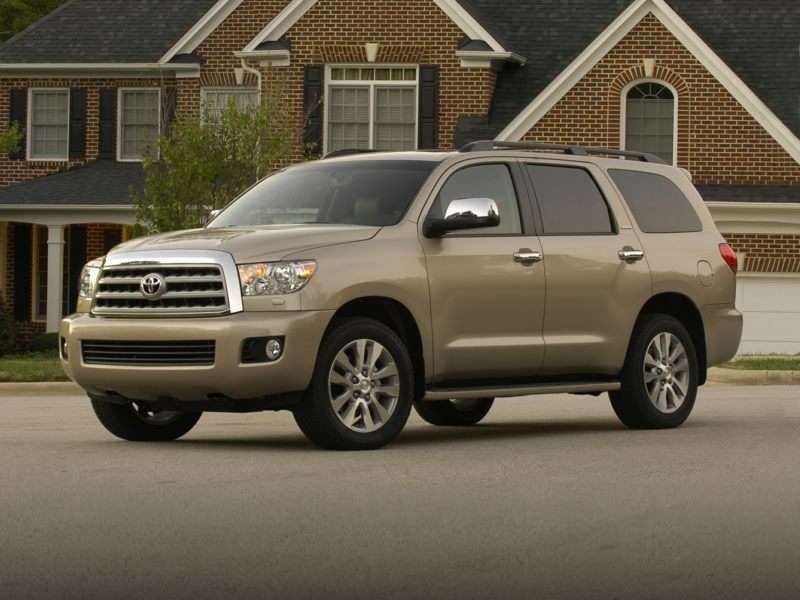 Photo by Toyota
10) 2016 Toyota 4Runner
The midsize 2016 Toyota 4Runner wraps up our body-on-frame SUVs with serious off-road cred, particularly in its TRD Pro Series configuration. In that guise, the 4Runner ratchets up its capability with Bilstein high-performance shock absorbers, a front skid plate, and Nitto Terra Grappler tires that are mounted on 17-in. black alloy wheels. And that's in addition to a full-time multi-mode four-wheel-drive system with two-speed transfer case and locking center differential. There's also a new Quicksand exterior color available for the 2016 TRD Pro Series, to help set off rugged design cues such as an exclusive Toyota Racing Development grille and black bumper accents. Owners who may not be headed quite so far off-road also can choose from four other 4Runner models, as well as from premium equipment like a heated/ventilated driver's seat, Entune multimedia systems, JBL audio, navigation, and Toyota's App Suite connectivity technology.