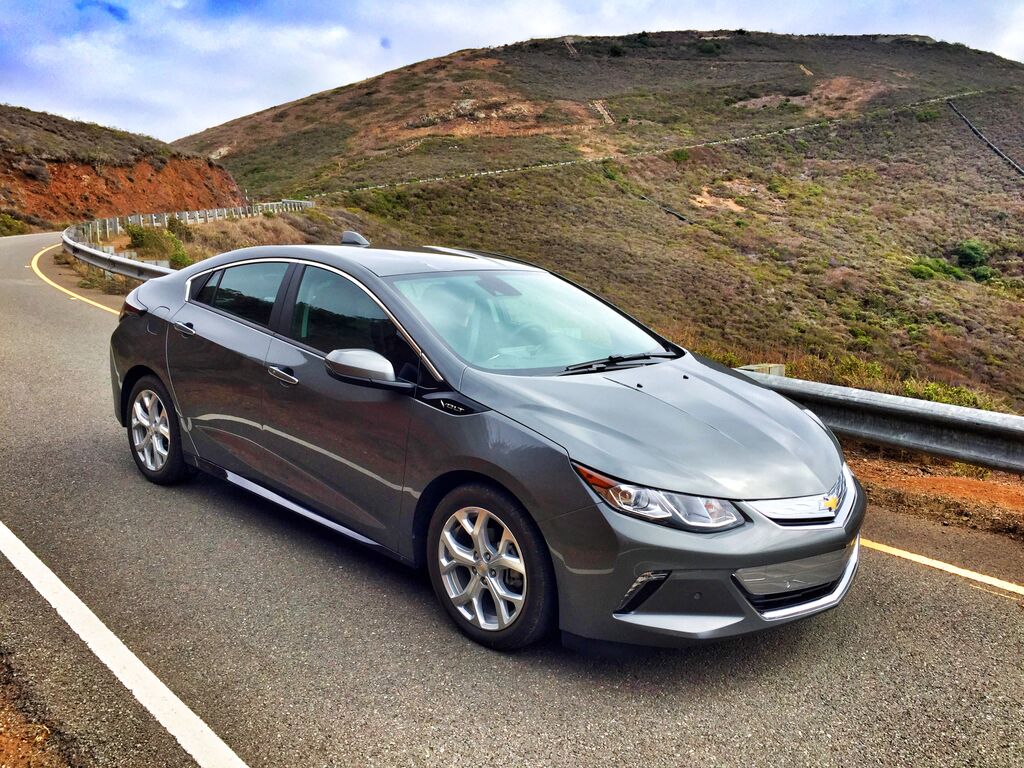 2016ChevyVoltrightthreequarter
Low fuel prices may mean high fuel-economy ratings are no longer in fashion, but there's really no reason to give up on responsible driving, especially when the best 40+ mpg cars for 2016 offer so many alternatives. In fact, there are so many to choose from, from midsize sedans to more modestly proportioned city cars, that Autobytel experts tried to limit the list to one entry per brand—and mostly succeeded.
1. 2016 Toyota Prius
Sure, this gallery is all about the best 40+ MPG cars for 2016, but it turns out there's actually one vehicle available today that qualifies as the best 50+ MPG entry—achieving that milestone in all three phases of EPA testing. That, of course, is the brand-new 2016 Toyota Prius that posts a standard fuel-efficiency line of 54 mpg city/50 mpg highway/52 mpg combined. Toyota also takes hybrid high-efficiency to the next level with the Prius Eco, which sharpens the car's focus on fuel economy yet further and showcases an EPA line of 58/53/56. It's important to keep in mind that the Prius is a perfectly practical modern-day compact hatch, too, with a starting price of $24,200 that covers typical everyday conveniences such as an Entune multimedia system with a 6.1-inch touchscreen, a rearview camera, Bluetooth connectivity and, after its rear seats are folded, 65.5 cubic feet of cargo space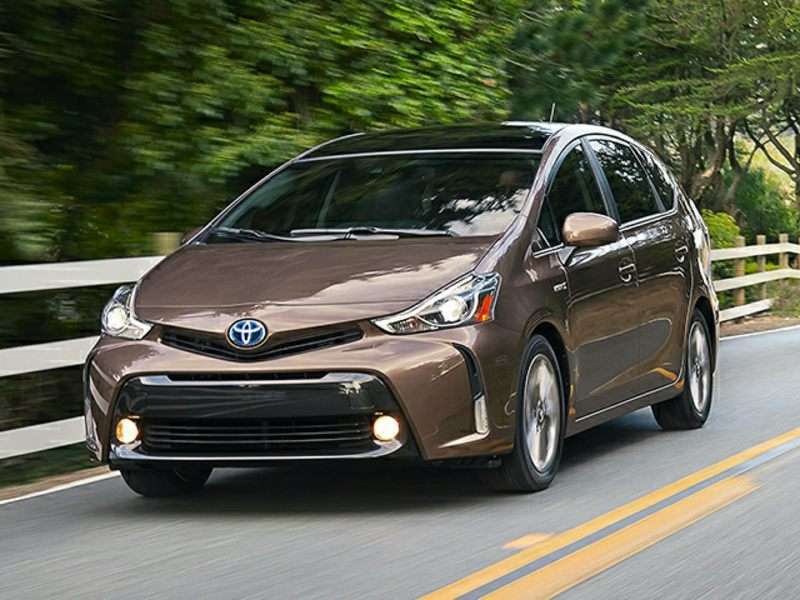 2. 2016 Mazda Mazda6
A midsize sedan with expressive styling, impressive driving dynamics and a non-hybrid powertrain that places it among the top 40-mpg cars for 2016? Thanks to Skyactiv technologies, a stop/start setup and an i-ELOOP regenerative-braking system—which captures braking energy otherwise lost as heat and uses it to support the operation of the car—the 2016 Mazda Mazda6 touches all of those bases. Indeed, Mazda's midsizer musters EPA grades of 28 mpg city/40 mpg highway/32 mpg combined with those enhancements, but still delivers 184 horsepower and 185 lb.-ft. of torque from its 2.5-liter four-cylinder engine. The Mazda6 also excels in terms of occupant-protection ratings, with both a Top Safety Pick+ recognition from the IIHS and a 5-Star Overall Safety Score from NHTSA, and its recent redesign additionally brought another new piece of hardware for the brand's trophy case: A "10 Best Interiors" honor from the experts at WardsAuto.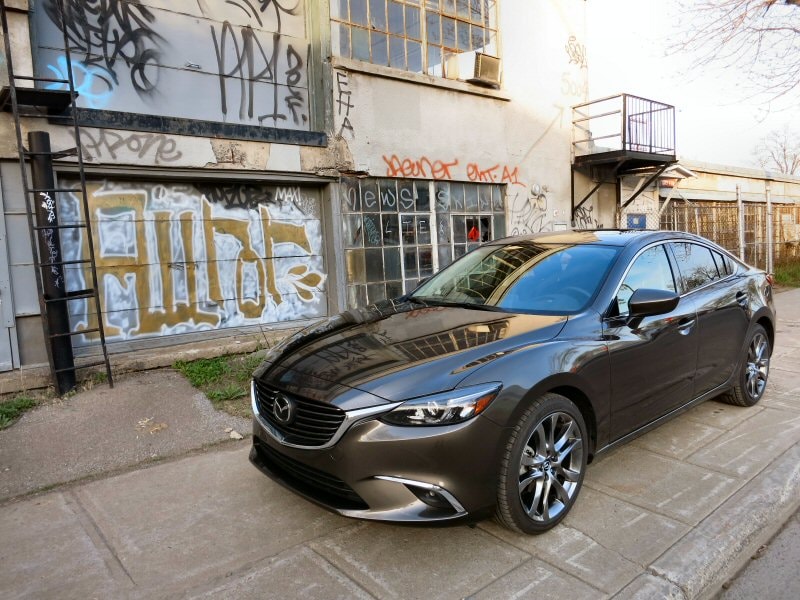 Photo by Benjamin Hunting
3. 2016 Honda Civic
It wasn't that long ago that 30-mpg was the basic benchmark for fuel economy in the United States, but at this stage in the game, customers in the compact segment have a wide range of choices if they're looking for great 40+ mpg cars for 2016. However, only the 2016 Honda Civic also was chosen as the North American Car of the Year. And the sedan serves up three different qualifying powertrains, highlighted by a 1.5-liter turbo engine that's the first forced-induction powerplant ever fitted to a production Civic. Leveraging a low-inertia turbocharger, that unit racks up EPA ratings of 31 mpg city/42 mpg highway/35 mpg combined even though it can release 174 horsepower and 162 lb.-ft. of torque. For comparison's sake, that's an extra 16 horses and 24 lb.-ft. of torque more than the Civic new entry engine—itself the most powerful standard motivator yet for the lineup.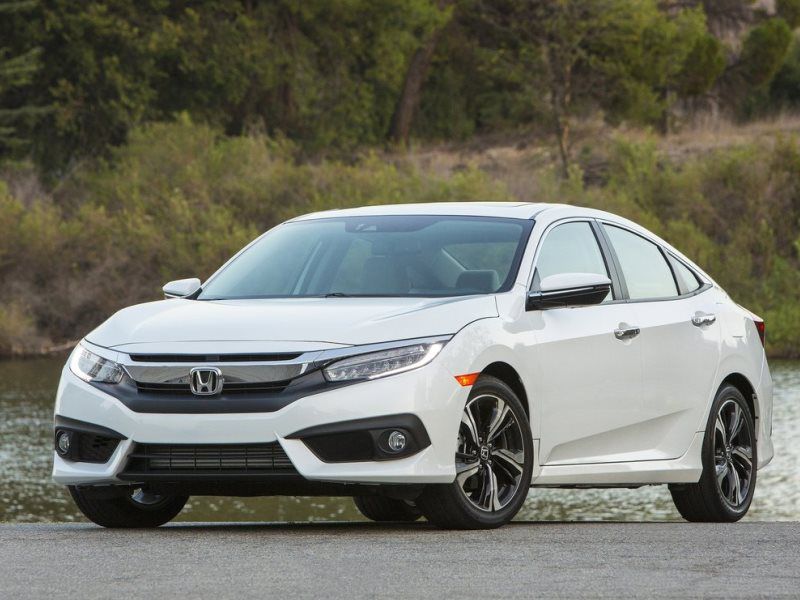 4. 2016 Chevrolet Malibu Hybrid
While only one midsize sedan makes the cut here with a (relatively) traditional powertrain, hybrid technology helps another handful come under consideration, led by the 2016 Chevrolet Malibu Hybrid. Now, truth be told, the 2016 Honda Accord hybrid is likely to surpass its Bowtie rival when the former launches, since the 2015 version could do so, but that can't be confirmed at this time. Details on the Malibu are vague as well, but Chevy estimates a 48-mpg performance in city driving when its contender goes on sale, and that leads all currently graded 2016 midsize hybrids—though as hinted, the 2015 Accord Hybrid could hit 50 mpg. That said, the next-generation Malibu Hybrid will continue to supply a so-far inimitable advantage for the segment, courtesy of its mobile Wi-Fi hotspot and 4G LTE connectivity, then complement that setup with plenty of proactive driver-assistance measures and Android Auto/Apple CarPlay smartphone integration.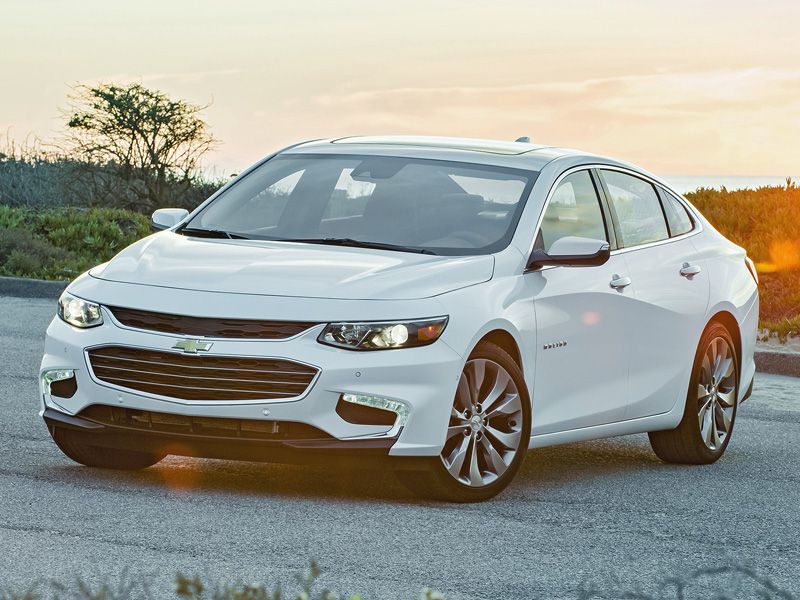 5. 2016 Ford Fiesta
As you might guess, the Blue Oval's greenest subcompact comes with an EcoBoost engine, but it's the powerplant's size that might surprise you. That's because this particular unit, found in the 2016 Ford Fiesta SFE, relies on a 1.0-liter, three-cylinder configuration that's so sophisticated it earned the automaker eight International Engine of the Year awards in a four-year span. In fact, despite the engine's diminutive displacement, Ford squeezes out more output from this mill than from the Fiesta's standard four-cylinder engine, and the SFE's tale of the tape touts 123 horsepower, 125 lb.-ft of torque and EPA marks of 31 mpg city/43 mpg highway/36 mpg combined—all while paired solely to a six-speed manual transmission that lets drivers wring the most fun and efficiency possible from the car. Beyond being one of the best 40-mpg cars for 2016, Ford's subcompact also welcomes the latest Sync 3 voice-recognition technology for the new selling season.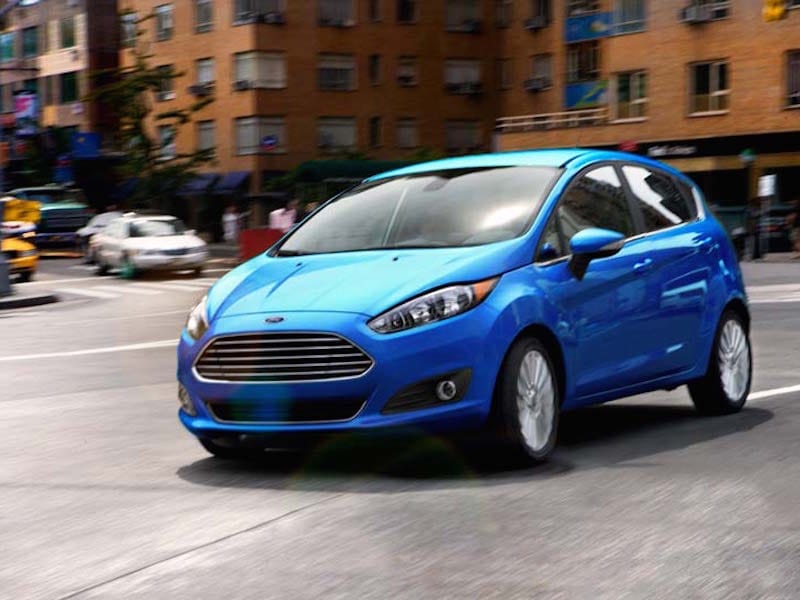 Photo by Ford Media
6. 2017 Mitsubishi Mirage
For drivers who prefer to combine a low cost of entry with high EPA marks, the 2017 Mitsubishi Mirage makes an excellent choice. True, MSRPs for the new model have yet to be released, but when it bows this spring, the refreshed Mirage is likely to be priced right in line with the outgoing one—currently stickered from $12,995 and, as one of the last 2015 models on the market, certainly a strong alternative to the best 40+ mpg cars for 2016. As for the 2017 Mirage, it's been updated with fresh style cues and infotainment technologies, including Android Auto, Apple CarPlay and a Rockford-Fosgate audio setup with 300 watts of power. The Mirage's motive power comes from a 1.2-liter three-cylinder engine that bumps output up to 78 horsepower and 74 lb.-ft. of torque but without affecting fuel economy grades of up to 37 mpg city/44 mpg highway/40 mpg combined.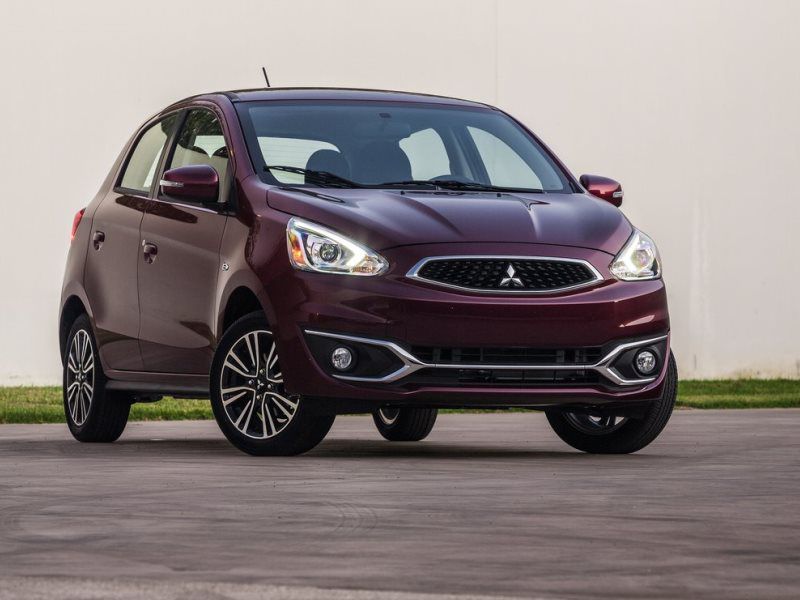 Photo by Mitsubishi Motors North America
7. 2016 Scion iA
Toyota's youth-oriented brand has restocked its dealerships with fresh products for the 2016 model year, hoping to boost buzz for Scion by expanding into new segments. For instance, the 2016 Scion iA stands out as the division's first sports sedan, as well as one of the top 2016 cars with 40+ mpg. Oh, and it's a Top Safety Pick+ of the IIHS, too. The iA's enthusiast bona fides, such as they are, are backed by the foundation of the global Mazda2 sedan, a car that's not currently sold in this country but does provide some modicum of zoomy driving dynamics in the subcompact class. Meanwhile, more to our point, the iA's 1.5-liter, 106-horsepower engine enables EPA ratings as high as 33 mpg city/42 mpg highway/37 mpg with a six-speed automatic transmission; in the car's standard trim, with a six-speed manual, those numbers slip slightly to 31/41/35.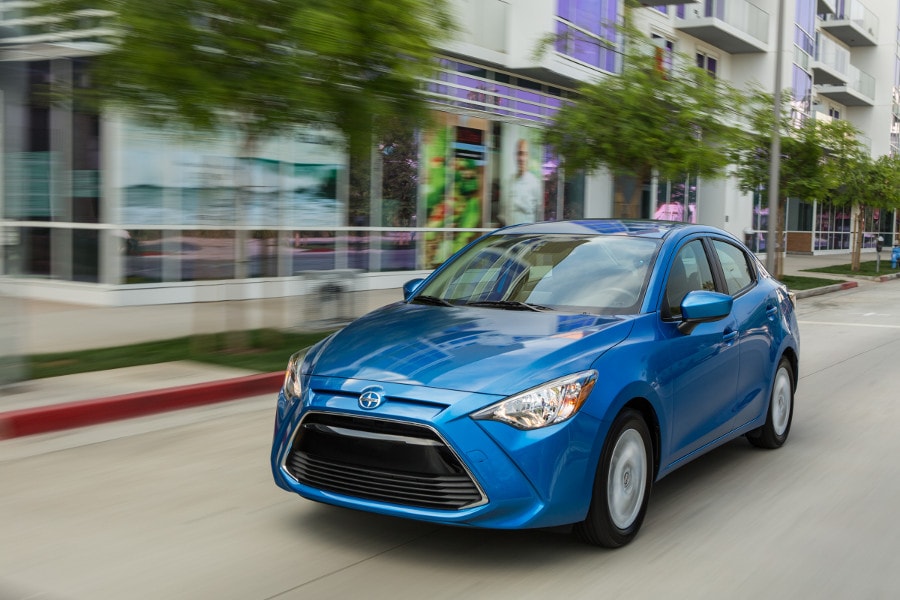 Photo by Scion
8. 2016 Chevrolet Volt
Why is the 2016 Chevrolet Volt part considered one of the best 40+ mpg cars for 2016 even after Autobytel experts explicitly excluded EVs from this list? Well, that's because the real secret to the Volt isn't its 53-mile all-electric driving range, but the fact that, if owners need to go farther, they can rely on the car's range-extending gas engine for almost 370 more miles of travel at an EPA certified 42 mpg. To be clear, that gives the redesigned second-generation Volt a higher EPA rating in combined driving than any gas-only car in the country. At the same time, the new Volt is lighter and peppier than the previous version, with more seating, more premium amenities, more safety features and, naturally, even more cutting-edge infotainment tech—including mobile Wi-Fi and advanced smartphone integration. Forward-collision warning and emergency braking, and all the usual suspects from the safety department, are available as well.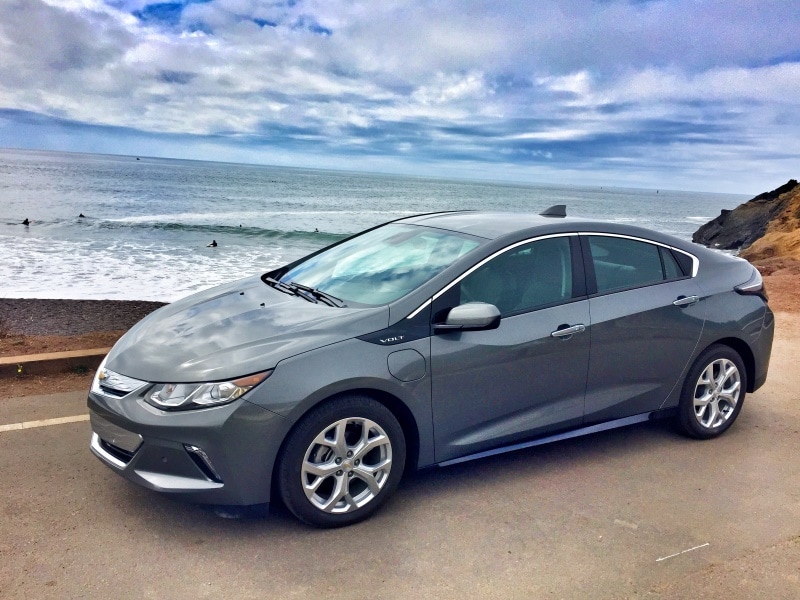 Photo by Lyndon Bell
9. 2016 Honda Fit
Honda's subcompact hatchback may be one of the best 40+ mpg cars for 2016, but in other respects, it's a victim of bad timing: A next-generation model launched for the 2015 model year, garnering excellent reviews and seeing a noticeable spike in sales, yet the HR-V—essentially a Fit crossover—has soaked up most of the subcompact attention at Honda dealerships since its debut. Conversely, that could be good news for customers, since generally low demand could leave the door open for deals on what's a highly regarded Honda. It's definitely a high performer with the EPA, as evidenced by a top fuel-economy line of 33 mpg city/41 mpg highway/36 mpg combined, while it's also highly versatile, bolstered by the latest Honda Magic Seat cabin. It provides a variety of different cargo configurations for the Fit, allowing up to 52.7 cubic feet of cargo—only about 5 feet less than in the HR-V.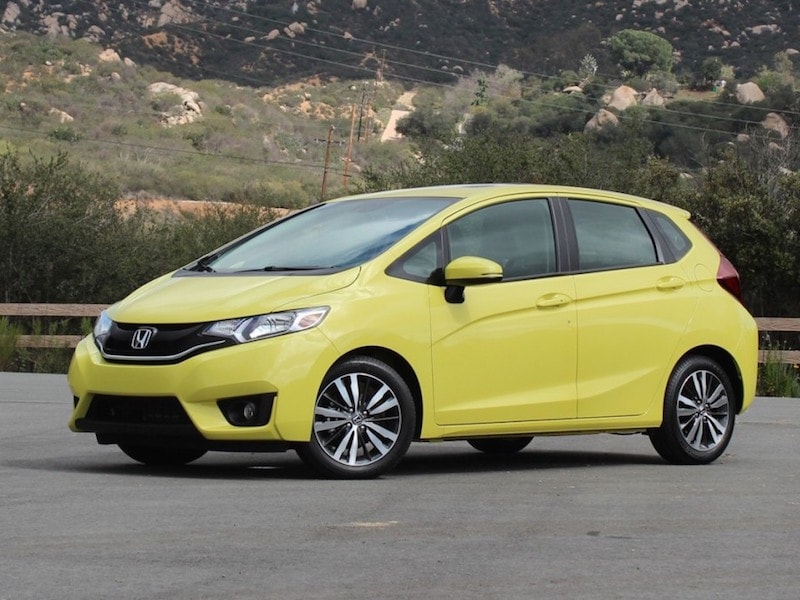 Photo by Honda
10. 2016 Volkswagen Jetta
Although its diesel-powered derivative is no longer on the list, the 2016 Volkswagen Jetta does have a unique entry among the best 40-mpg cars for 2016, in the form of the Jetta Hybrid. Not only is it the only compact sedan to offer a hybrid powertrain, but it's also the first to furnish a turbocharged engine and dual-clutch automatic transmission with said powertrain. As a result, and with 150 horsepower and 184 lb.-ft. of peak torque in total system outputs, the Jetta Hybrid promises boosted on-road performance to go with its EPA marks of 42 mpg city/48 mpg highway/44 mpg combined. VW also updates infotainment performance across the Jetta lineup for 2016 by deploying a new "MIB II" setup; it brings iPod-compatible USB connectivity and smartphone integration, and not solely for Apple and Android users, but also for the non-aligned bloc that stands behind MirrorLink.