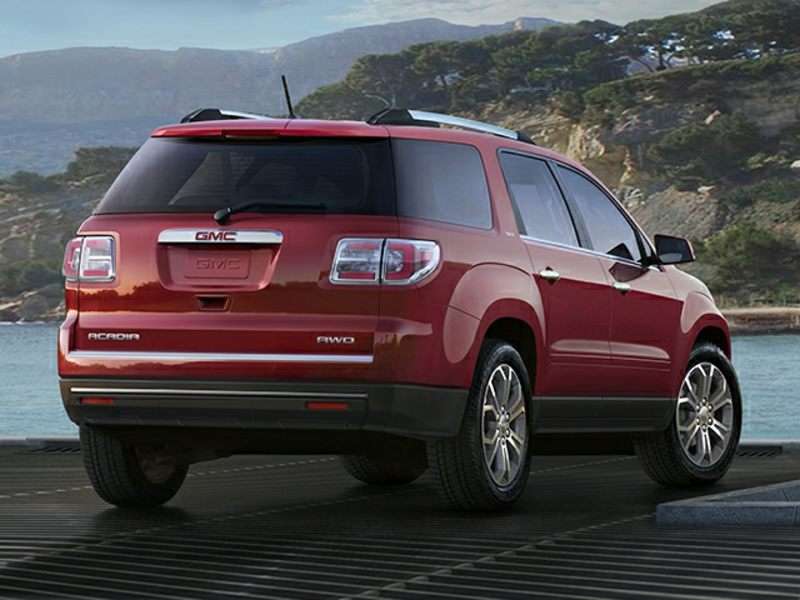 2016 GMC Acadia
The best American crossovers promise to marry exceptional interior room with a driving experience that's much more akin to a sedan than an SUV. This combination of comfort and practicality have made the crossover segment one of the fastest growing areas of the entire automobile industry, but that doesn't mean that each of these family options are created equal. Even though certain American crossovers may look to be the same size when parked side-by-side, their respective interior arrangements can sometimes have a surprising impact on cargo room - even for vehicles that share the same platform. Let's take a quick look at 10 American crossovers with the most cargo room for 2016.
1) 2016 Chevrolet Traverse/GMC Acadia/Buick Enclave
Why three vehicles locked into the number one spot - and why this trio in particular? The 2016 Chevrolet Traverse, GMC Acadia, and Buick Enclave are all based on the same platform, and each has been given a refresh within the last 18 months or so, intended to keep them more current with other American crossovers. These full-size people movers pack three rows of seating and can handle as many as eight passengers, but fold the last two sets of accommodations out of the way and you're looking at an exceptional 116.3 cubic feet of total cargo space in the Chevrolet Traverse. This is by far the most storage space available in an American crossover, trailed just barely by the Acadia's 116.1 cubic feet and the Enclave's 115.2 cubic feet of room.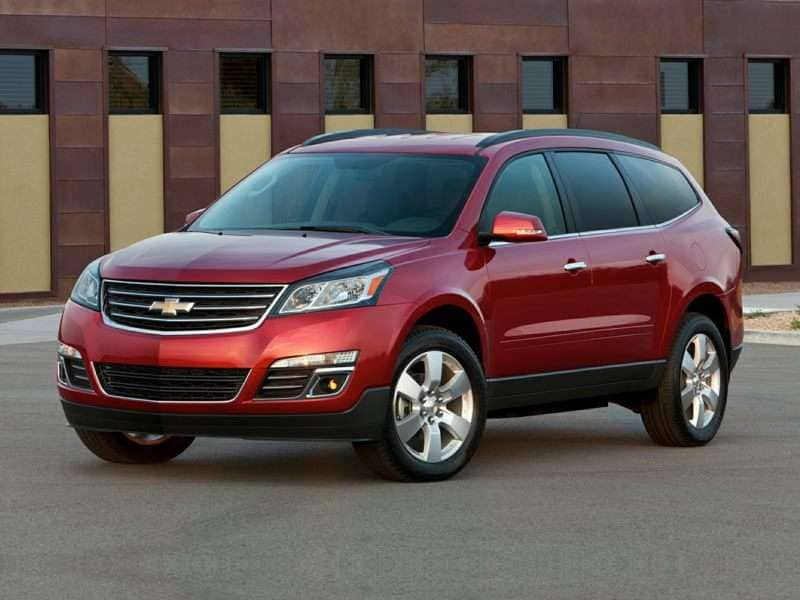 Photo by General Motors
2) 2016 Ford Flex
The 2016 Ford Flex is a full-size American crossover that bears more than a passing resemblance to the big family wagons of days gone by. This is intentional, as Ford has given the Flex a rectangular, box-like shape softened by rounded corners and visually lengthened by its flat roofline. The space advantages offered by right angles are on full display once you crack open the door to the Flex and start folding down its second and third rows: swapping the seven-passenger seating arrangement of the crossover in favor of a cargo-oriented configuration reveals 83.2 cubic feet of total storage space.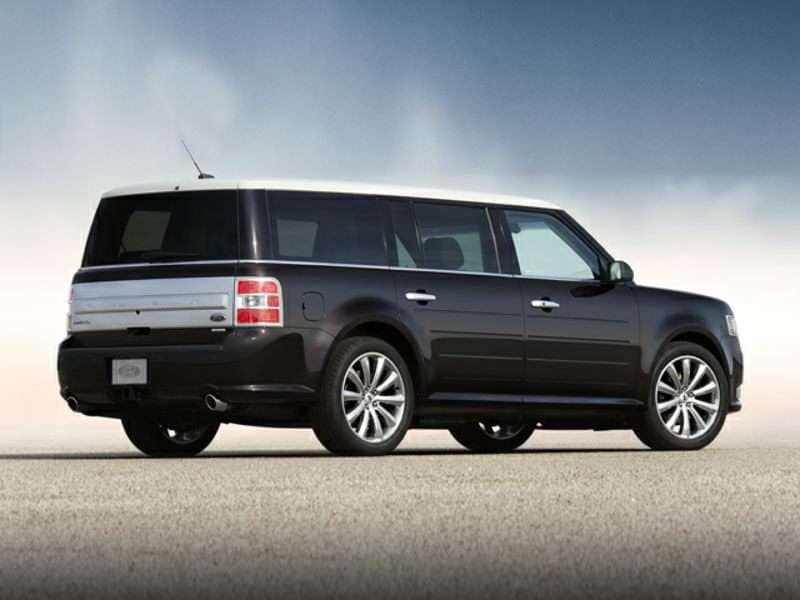 3) 2016 Lincoln MKT
Want proof that it's the shape of things that counts when it comes to cargo room? Look no further than the 2016 Lincoln MKT, a vehicle which shares its chassis with the Ford Flex, but which adopts dramatically different styling. The downward slope of the Lincoln MKT's roof intrudes so significantly into its cargo area that it loses over seven cubes of storage when compared against its sibling. The MKT's 75.9 cubic foot total (with the rear rows out of the picture) pushes the full-size, seven-passenger crossover down to mid-size levels when it comes to overall practicality.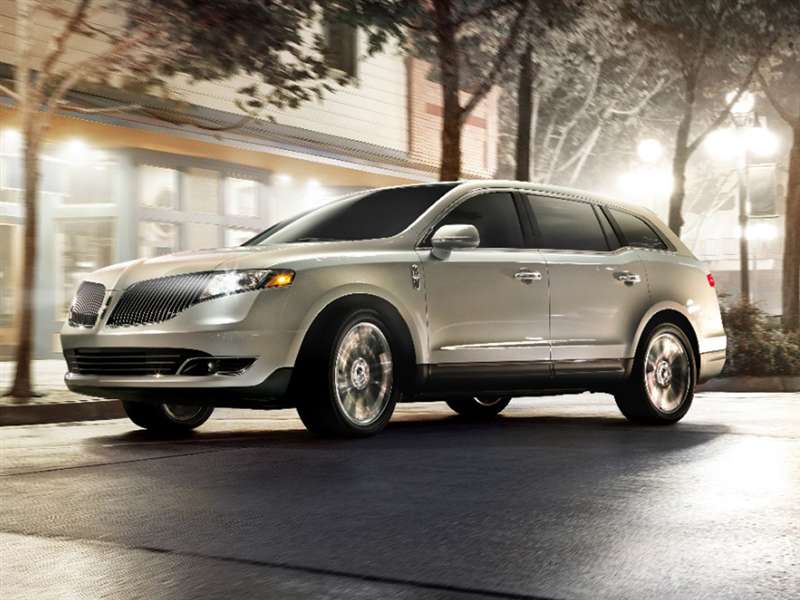 Photo by Lincoln
4) 2016 Ford Edge
The 2016 Ford Edge is within 2.5 cubic feet of its Lincoln MKT corporate sibling when it comes to total cargo space, despite the fact that the crossover wearing the Blue Oval is actually a mid-size model with one less row of seating on offer. Again, space management helps - the Edge is a more modern vehicle with a less stylized take on its exterior shape as compared to the MKT - which ensures that it can provide 73.4 cubic feet of total storage to go with its five-passenger capacity.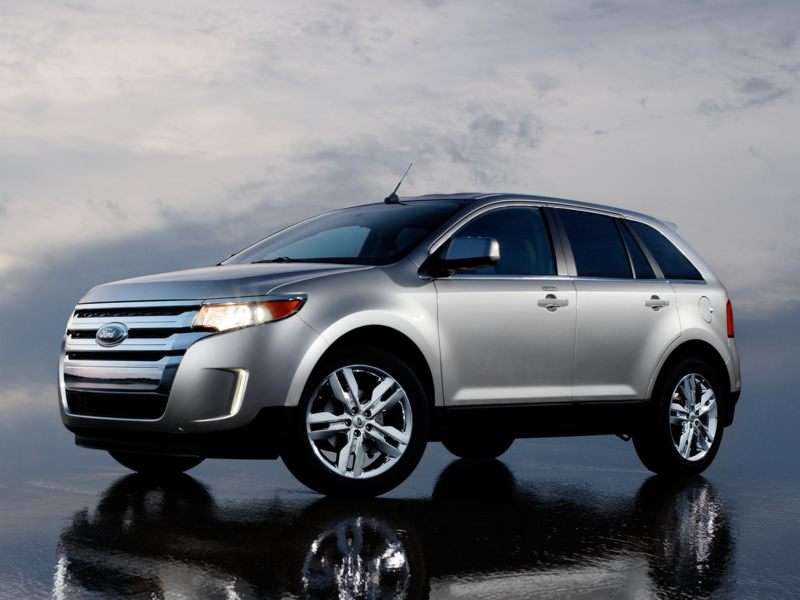 Photo by Ford
5) 2016 Lincoln MKX
The 2016 Lincoln MKX continues the trend of Ford's luxury division offering less overall practicality than its platform-mate. The Lincoln MKX is for the most part a mechanical match for the Edge, and yet styling decisions have shrunk its overall storage space down to 68.8 cubic feet - close to five cubes less than Ford's mid-size offering. The MKX isn't just penalized by its sheet metal, as there are interior design conceits that also conspire to cut down the five-passenger crossover's ability to handle your luggage, but it's still a surprising difference in otherwise-similar vehicles.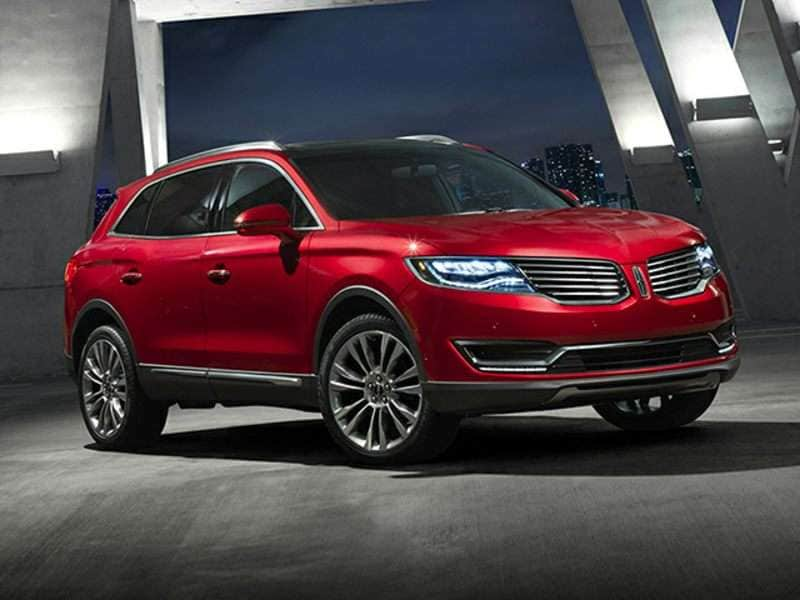 6) 2016 Ford Escape
The real shock, of course, is that the 2016 Ford Escape manages to land itself within one cubic foot of the MKX despite being classified as a compact crossover vehicle. In this case, it's because Ford's engineers really went all out in making sure that the Escape's interior was capable of hauling as much cargo as possible - 67.8 cubic feet in total - a feat that was achieved by removing as many intrusions into the storage area as possible once the rear seat is folded flat. When not loaded down with gear and equipment, the Escape can handle five passengers in total.
7) 2016 Dodge Journey
The 2016 Dodge Journey comes in just behind the Ford Escape in terms of total cargo space, and given that this American crossover is actually a mid-size, three-row hauler, that indicates just how exceptionally large Ford's compact truly is inside. Still, the Dodge Journey's storage space is nothing to sneeze at, showing as 67.6 cubic feet in total with the rear rows folded forward. The Journey also one-ups - or is that "two-ups?" - the Escape with its seven-passenger capacity. Despite the strong resemblance to the Grand Caravan, the Journey makes use of traditional, not sliding, rear doors to access its roomy cabin.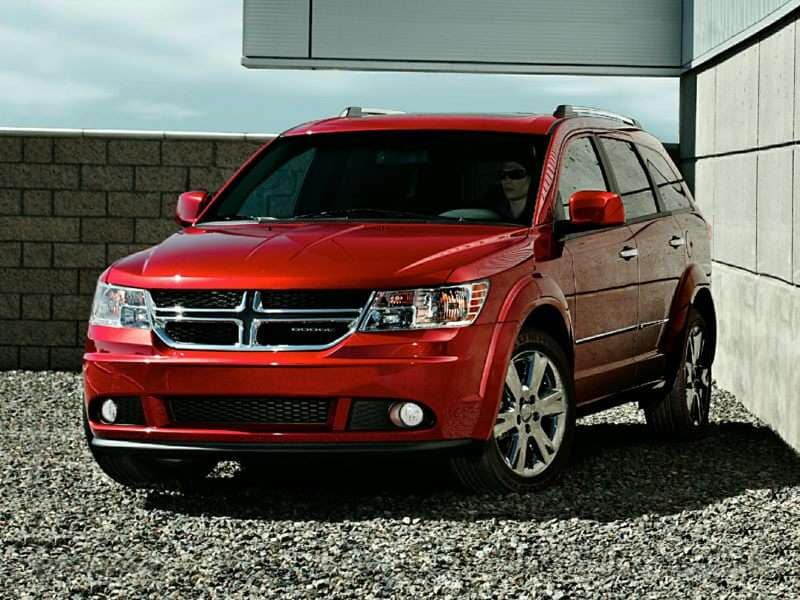 8) 2016 Chevrolet Equinox /2016 GMC Terrain
Unlike Ford, General Motors has been able to do a fairly good job of matching the internal dimensions of the crossovers sold under its various brands. Just like with the Traverse/Acadia/Enclave grouping, the 2016 Chevrolet Equinox and GMC Terrain pairing attack the compact crossover segment with a united cargo front. The Equinox is roughly 0.2 cubic feet behind the Terrain's total of 63.9 cubes with the rear seat folded forward, and both models can handle five passengers. The secret lies in the relatively upright proportions of both models, and their similar interior designs.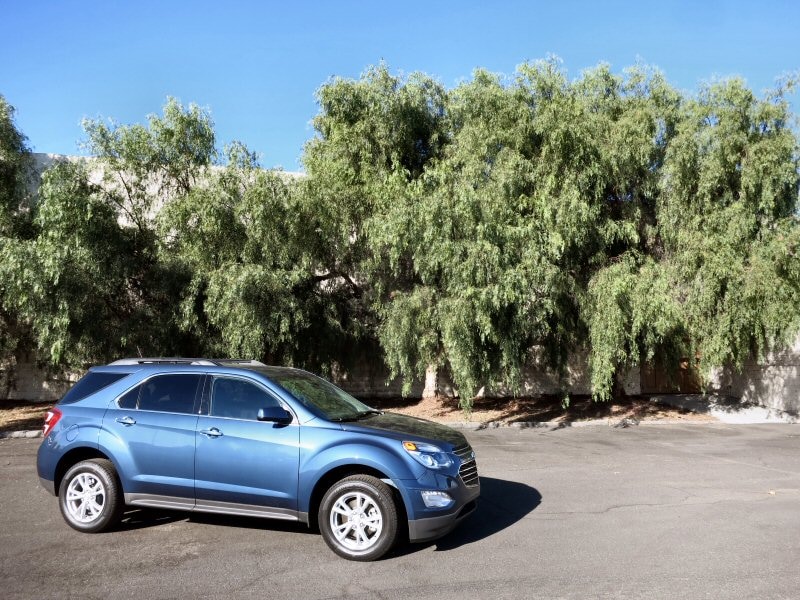 9) 2016 Cadillac SRX
The 2016 Cadillac SRX is a popular mid-size American crossover that has served luxury customers for many years. Now in its final year of production (and due to be replaced by the XT5 for the 2017 model year), the Cadillac SRX provides a respectable amount of total cargo space for families seeking premium accommodations. The five-passenger SRX's 61.1 cubic feet of maximum storage room is about average for its segment, but given that the vehicle is riding on older bones - and that deals are out there as dealers clean out inventory - the Cadillac is an appealing crossover option.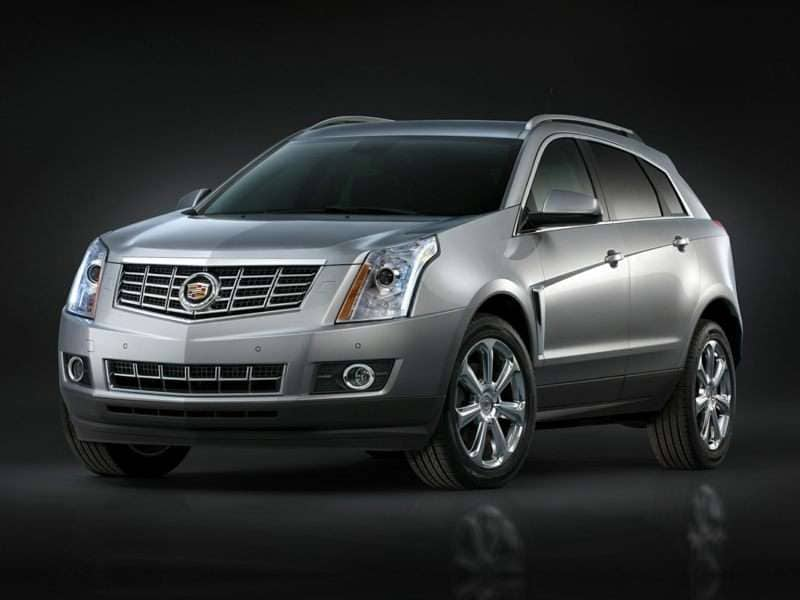 10) 2016 Jeep Cherokee
The 2016 Jeep Cherokee is the latest compact crossover offering from a brand known more for building rugged SUVs than commute-friendly family fare. Still, the Jeep Cherokee counts on roots that link it to corporate parent Fiat and its long line of European people movers, which gives it a leg up when it comes to comfort. The Cherokee can be counted on to provide 54.9 cubic feet of total cargo space with its rear row out of the picture, and otherwise its capable of handling as many as five passengers.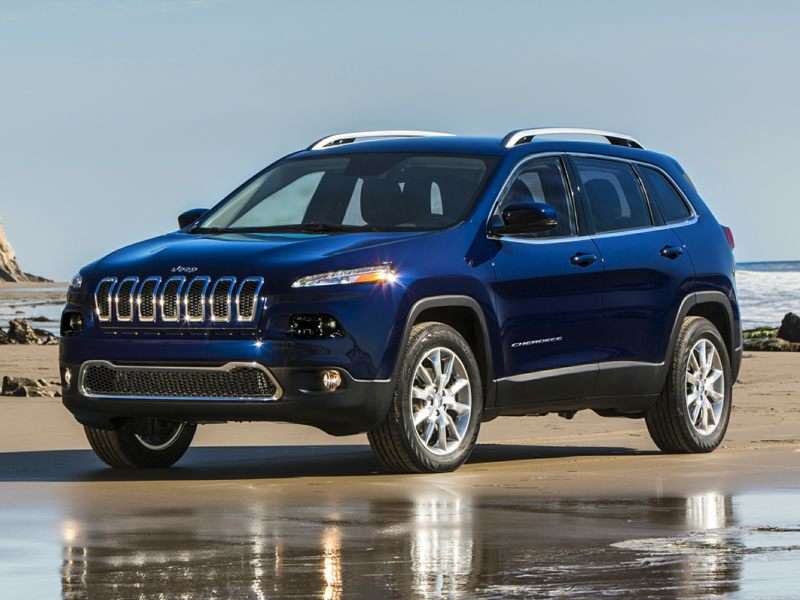 Photo by Jeep