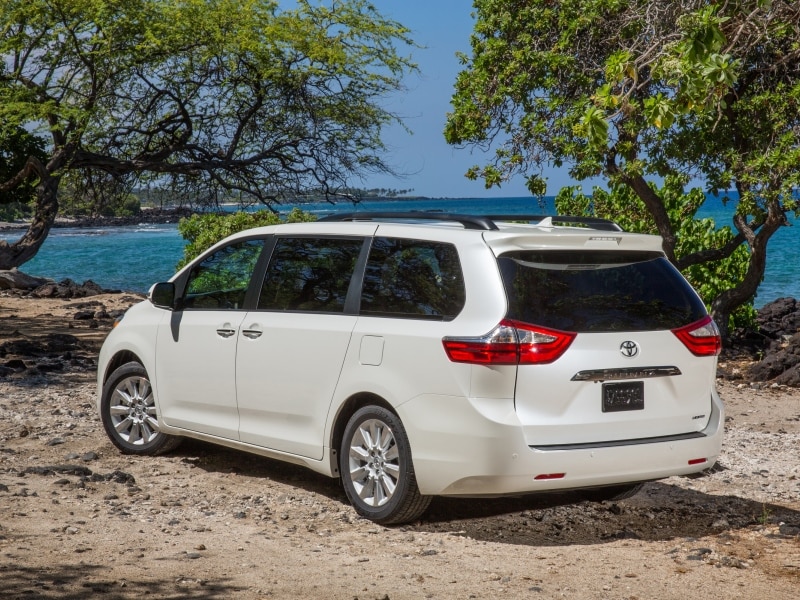 If you're in the market for American station wagons, well, you're in the wrong market. Although they were once so numerous that a large flock of them could nearly block out the sun—or maybe that was the passenger pigeon—the domestically branded wagon appears to be a thing of the past. Instead, we've got an assortment of alternatives for your consideration, some being "American," some being station wagons, and all having at least a tenuous connection to the topic at hand.
Chevrolet Cruze
As some folks may recall, the Bowtie brand was gauging modern-day demand for American station wagons with its previous-generation Cruze, which was sold in a wagon configuration in a wide range of international locations. In fact, you can still get a Holden Cruze CDX Sportwagon—wearing the badge of GM's Australian brand—although it's priced a bit north of $30K (Australian) and has the steering wheel on the wrong side of the car. That means importing a new one would be both expensive and tricky, and of course, the Cruze was originally designed in South Korea in the first place. But such is the sad situation for American wagon lovers nowadays. Also, the 2016 Chevrolet Cruze is expected to eventually offer a five-door hatchback body style here in the United States, so perhaps a next-gen wagon isn't far behind. The new car certainly offers a lot of other exciting features, including Apple CarPlay and Android Auto for smartphone integration.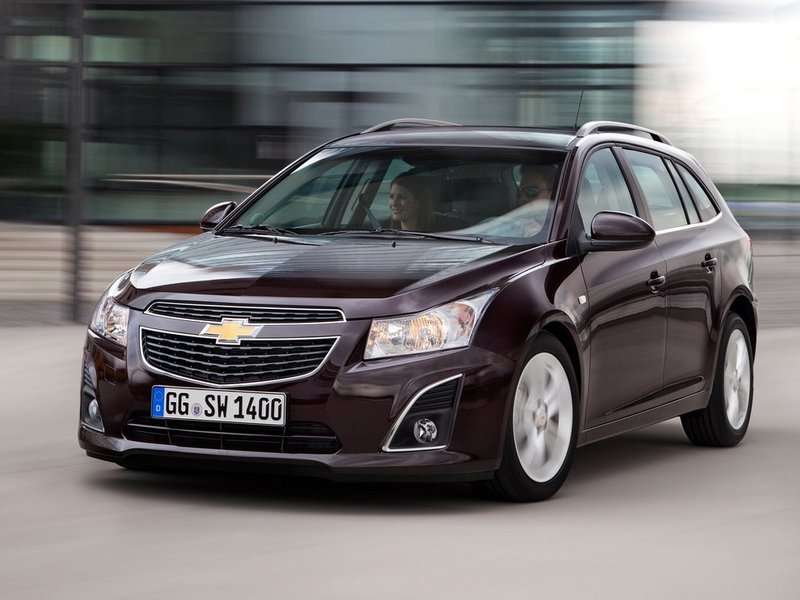 Ford Flex
Crossovers have become a top replacement for traditional American station wagons, yet there aren't that many of the former that maintain the latter segment's traditional styling cues. There is the 2016 Ford Flex, however. It avoids the aggressive excesses often seen in SUV-wannabes, while still delivering the hallmark versatility and cargo space that families demand in their daily haulers. That being said, stylists continue to tinker with the Flex to fine-tune its look, with a highlight being a new appearance package for 2016 with 20-inch wheels and a two-tone exterior with a black roof, black door handles, black window sills, a black grille and more. The Flex further welcomes three new exterior colors and the latest iteration of Ford SYNC technology for the new selling season, providing faster speeds, improved voice-recognition capabilities, a revised display interface and a touchscreen that can recognize typical smartphone-style gestures.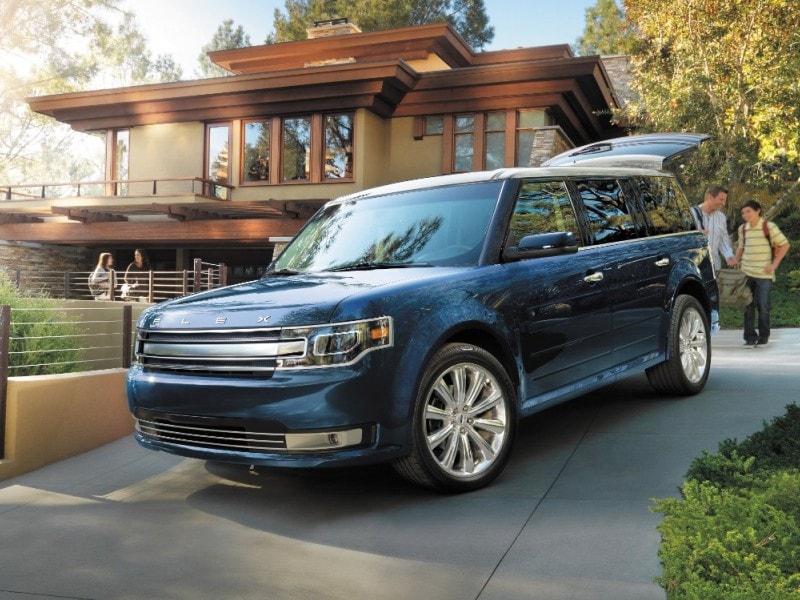 Photo by Ford Media
Subaru Outback
The 2016 Subaru Outback definitely looks like a crossover. After all, it has a little extra ground clearance as compared to the typical passenger car, along with standard roof rails and a bold and prominent grille. But the Outback actually evolved from the now-extinct Legacy station wagon, and when you also take into account its U.S. manufacturing home in Lafayette, Ind., you can make a case for the Outback as one of the most popular American station wagons for the 21st century: Not only does it supply a wagonload of available cargo space, but it also boasts high-tech advantages like its stereo-camera-based Eye Sight safety measures. Even better, the Outback's Eye Sight setup adds lane-keeping assistance for the 2016 model year, bolstering previously available safety systems such as adaptive cruise control, pre-collision braking, and lane-departure/sway warning. Symmetrical all-wheel drive, naturally, is standard on the Outback as well.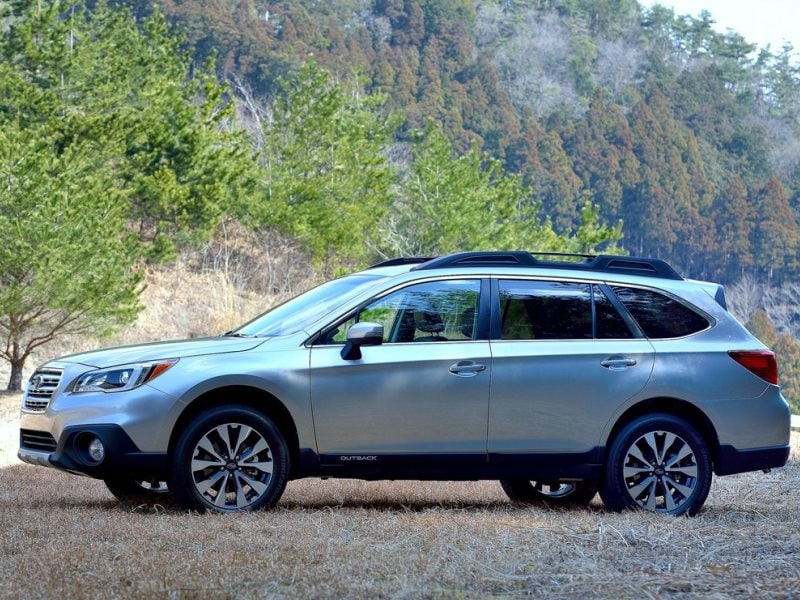 Volkswagen Golf SportWagen
Some customers waiting for the return of American station wagons may be satisfied with the 2016 Volkswagen Golf SportWagen. True, nearly the only thing "American" about it is that it's sold by Volkswagen of America, but it is a station wagon, complete with up to 66.5 cubic feet of cargo space when its rear seats are folded; engineers even managed to deliver more than 30 cubic feet of room when all the seats are occupied. Also being provided, as an upgrade for 2016, is a new-generation infotainment system that will support Apple CarPlay, Android Auto and MirrorLink for smartphone integration. VW is upping the ante for safety measures, too, with a Driver Assistance Package that bundles cutting-edge technologies including autonomous emergency braking. The SportWagen additionally sports fairly strong fuel-economy ratings of up to 25 mpg city/36 mpg highway/29 mpg combined.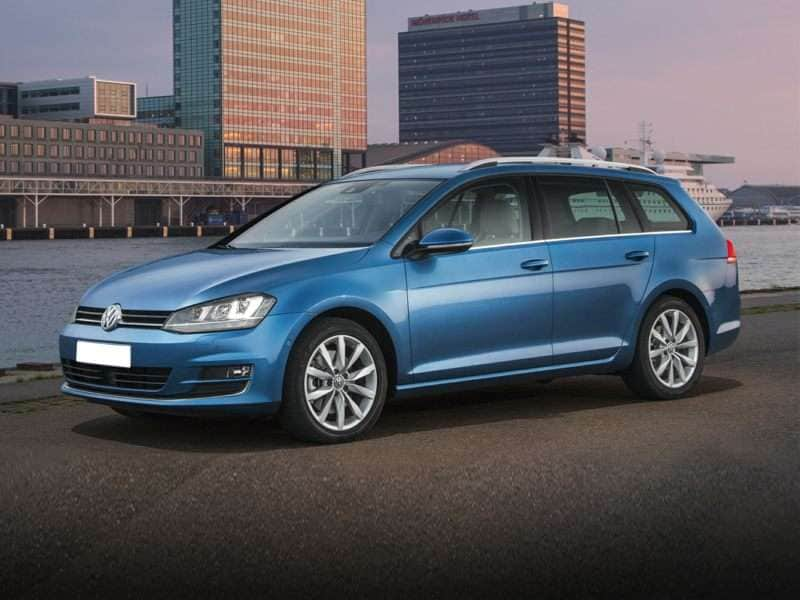 Mercedes-Benz E-Class
While classic American station wagons signaled their premium natures by using wood—and "wood"—for exterior design cues, the 2016 Mercedes-Benz E350 4Matic relies only on the real stuff, and then only in the cabin, where owners can enjoy a wood and leather-wrapped steering wheel, complemented by a choice of burl walnut, black ash or natural-grain brown ash interior trim—the first pair with a hand-polished finish and the last selection in hand-finished, open-pore surfaces. The E-Class also takes a throwback approach to seating, with two rearward facing seats in the "way-back," where they can fit two kids. Needless to say, the E-Class leverages leading-edge materials and know-how for much else. For example, the E350's extensive array of occupant protection technologies goes beyond the usual suspects to include a standard "Attention Assist" feature to help alert drowsy drivers, and M-B also boasts a 557-horsepower high-performance edition, the AMG E63 S.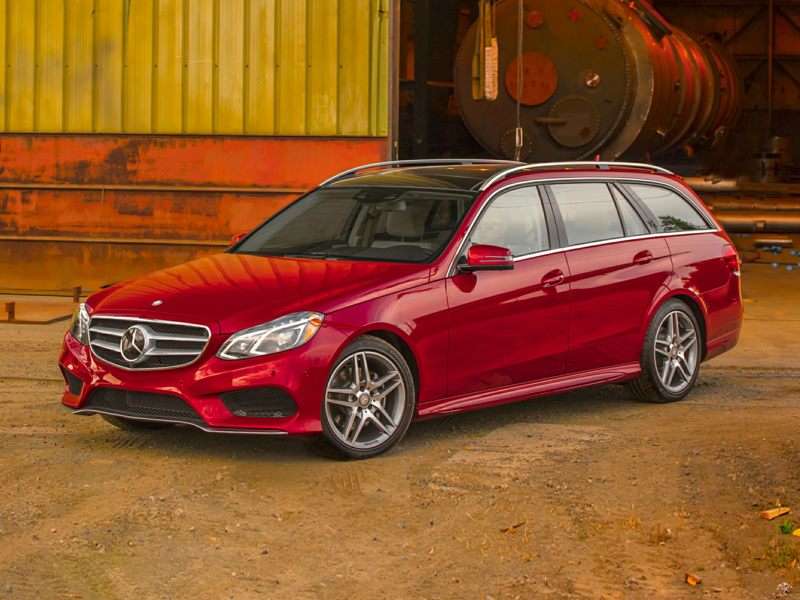 Photo by Mercedes-Benz
Volvo V60
There was a time when Volvo models were so well-known they probably qualified as honorary American station wagons. Today, all have morphed into more crossover-ish "XC" configurations—albeit while remaining suspiciously wagon-shaped—except for the 2016 Volvo V60. It's a variant of the sexy S60 sedan, so it's unexpectedly stylish, but it also showcases the added cargo space you do expect from a station wagon, along with the focus on safety you expect from a Volvo. The V60 also furnishes one of the automaker's increasingly sophisticated powertrains, matching a 2.0-liter turbocharged Drive-E engine with an eight-speed Geartronic automatic transmission to serve up 240 horsepower, 258 lb.-ft. of torque and an EPA line of 25 mpg city/37 mpg highway/29 mpg combined. It's also worth noting that that engine is backed by an overboost function for a 10-second jolt of power from 285 lb.ft. of torque.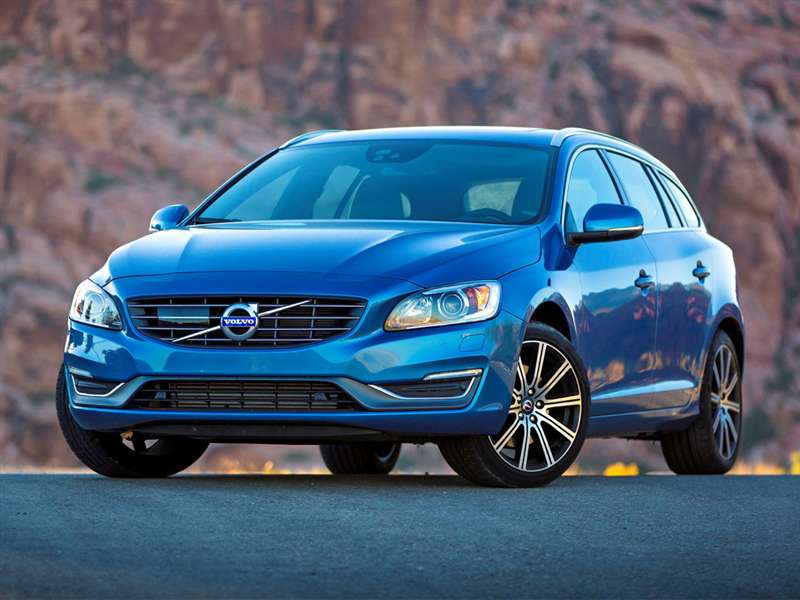 Photo by Volvo Cars
Audi allroad
In Europe, the four-rings brand features four station wagon variants of the A6, as well as an A4 "Avant." In this country, where it doesn't face competition from American station wagons, the only one it sells is the A6-based 2016 Audi allroad. In other words, we miss out on the standard A6 Avant, the high-performance S6 Avant and the higher-performance RS6 edition, and make do with the model that most closely resembles a crossover. Yet while the allroad comes with standard quattro all-wheel drive, protective cladding, roof rails and under-body skid plates, there's really no disguising its overall silhouette—or its wagon-like 50.5 cubic feet of overall cargo space. There's no mistaking the allroad's premium credibility, either, especially in its "Premium Plus" model. At that stage, the car can be kitted out with ultra-lux goodies like a Bang & Olufsen audio and Audi connect technology that serves up mobile wi-fi capability for up to eight devices.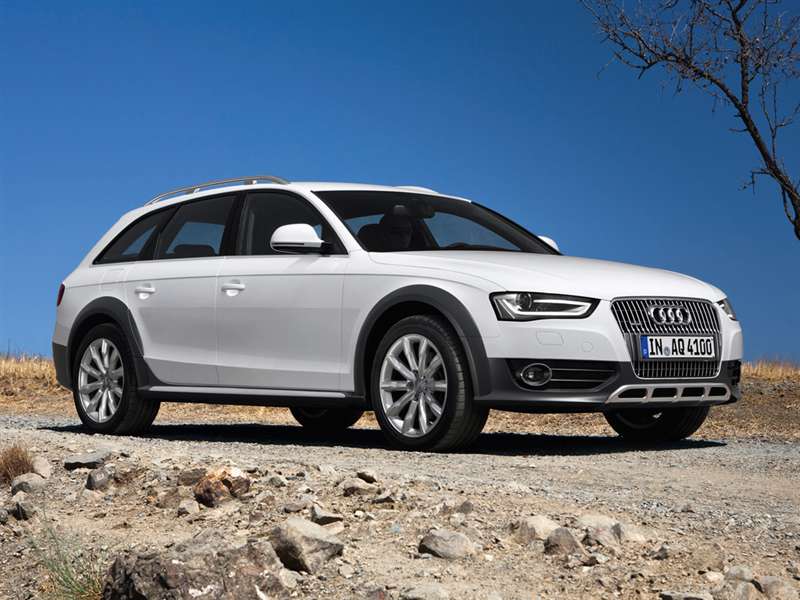 Photo by Audi Media Services
BMW 3 Series
As you may have noticed, Germany provides its fair share of alternatives to American station wagons, and that includes the refreshed 2016 BMW 3 Series Sports Wagon. Unfortunately, though the wagon's upgrades include freshened styling, with an available LED light signature, what they don't include is the new TwinPower Turbo inline six-cylinder engine that serves up 330 horsepower and 330 lb.-ft. of torque in the recently introduced 340i sport sedan—or not yet, anyway.
The current engine is a four-cylinder TwinPower unit that does provide relatively brisk acceleration, courtesy of 240 horsepower, 258 lb.-ft. of torque and a 0-60 time of 6 seconds. The 328i xDrive Sports Wagon also checks off key station wagon boxes with a 53-cubic-foot cargo hold, multiple tie-downs and, for a premium touch, an automatic, power-opening tailgate that opens or closes with a slight kicking motion beneath the rear bumper.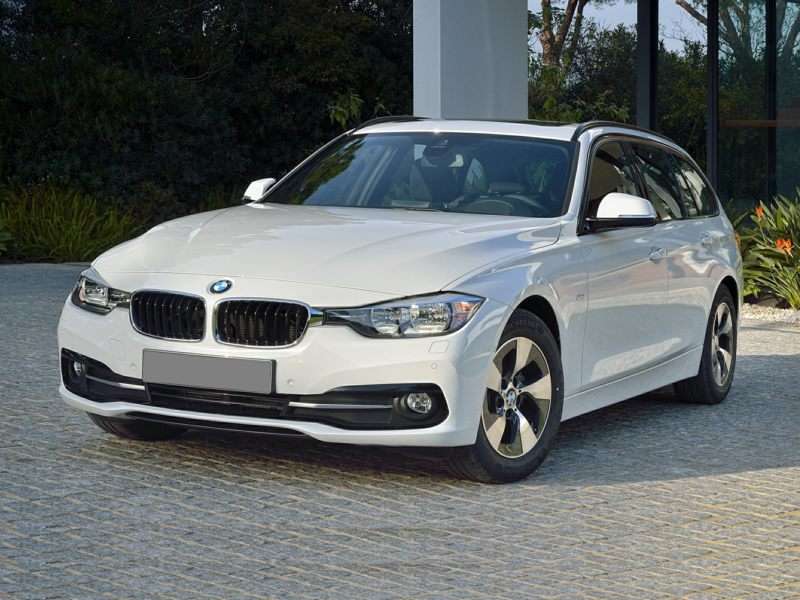 Toyota Sienna
The introduction of the first modern minivans in the 1980s helped seal the fate of most American station wagons. The cars simply couldn't compete with the increased cabin space and versatility offered by small vans and, interestingly enough, minivans even have taken over the station wagon's role as the most mocked vehicles in the industry. On the other hand, engineers were quite serious about designing the 2016 Toyota Sienna for U.S. customers, with the primary design work done at the company's facility in Newport Beach, Calif., and the Sienna itself being assembled at Toyota's manufacturing plant in Indiana. So it's about as American a station wagon as you can get for a vehicle that's neither offered by an American manufacturer nor shaped much like a station wagon.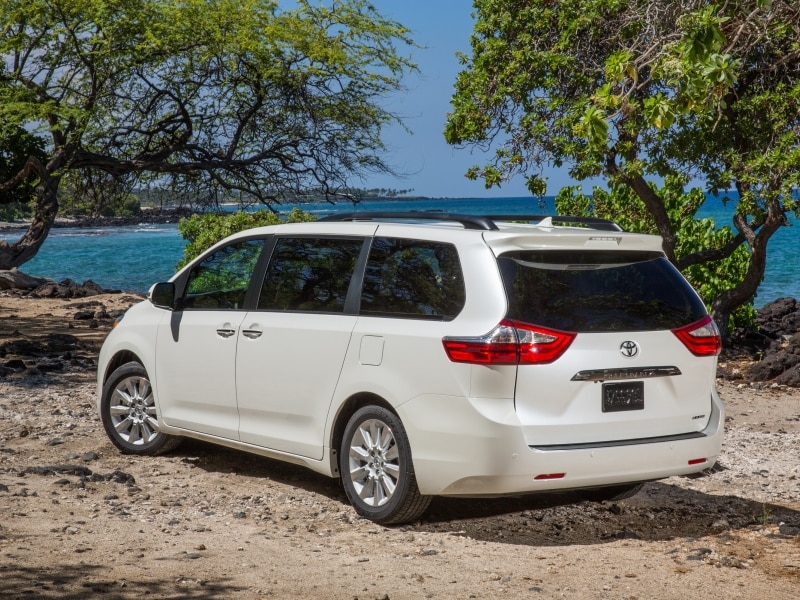 Chrysler 300
Before the introduction of the Charger as a four-door muscle car, the Dodge brand's revived rear-wheel-drive entry was the much-beloved Magnum—the last of the full-size American station wagons. But here's the thing: the Magnum was a moderately modified version of the 2005 Chrysler 300 sedan; indeed, Chrysler sold the 300 itself as a station wagon in a number of global markets. Now, it would no doubt take some top-notch fabrication skills, but converting a 2016 Chrysler 300 into a modernized Magnum would be just following the automaker's own traditions. Moreover, a new Magnum would benefit from all the new technologies and features furnished by the current 300, from its 900-watt, 19-speaker Harmon Kardon audio system to proactive driver-assistance measures such as full-speed collision warning, adaptive cruise control, and automatic braking. Nor would there be any shortage of Magnum force, since the car's available HEMI V8 packs 363 horsepower and 394 lb.-ft. of torque.
(Ed. note - Admittedly, this one's a stretch. No pun intended.)